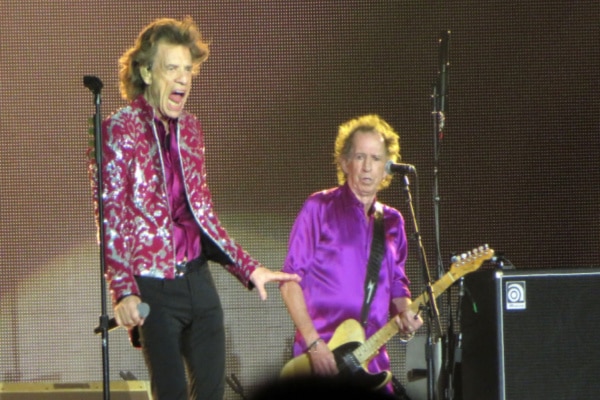 The Rolling Stones have once again been forced to put a spanner in the works, where their European Tour is concerned as Mick Jagger continues to battle his Covid diagnosis.
Earlier this week, the band had confirmed the postponment of their gig in Amsterdam's Johan Cryuff Arena. More on this here.
The band had launched this tour in Madrid two weeks ago. This gig even saw the band play 'Out Of Time' for the first time at a live concert. More on this here.
"deeply sorry"
The band had already released this statement, confirming that their gig in Berne, Switzerland on June 17 will not go ahead.
"The Rolling Stones are deeply sorry for tonight's postponement, but the safety of the audience, fellow musicians and the touring crew has to take priority", they said.
The Rolling Stones also revealed that these shows will "rescheduled for a later date". More on this from Nova here.
Despite this unfortunate news, the Rolling Stones have insisted that their gig at Milan's San Siro on June 21, will still go ahead as planned.
— The Rolling Stones (@RollingStones) June 14, 2022
Last week, the Rolling Stones also performed the UK part of their special anniversary tour. This included a live performance at Liverpool's Anfield Stadium, which also saw the band honor the Beatles, by covering their track, 'I Wanna Be Your Man'. 
The song was written by Beatles duo John Lennon and Paul McCartney, with the Rolling Stones' cover reaching number 12 in the UK Charts in 1963. The Beatles released their version of the track three weeks later.
"It's great to be back in Liverpool after such a long time", frontman Mick Jagger told the Anfield audience. "Long time, no see". 
Jagger also revealed that the Rolling Stones had considered singing You'll Never Walk Alone, before settling on the Beatles.
"But, we decided instead to do a cover of a song written by some other local lads", Jagger added. "So we're doing this especially for you Liverpool, OK?".