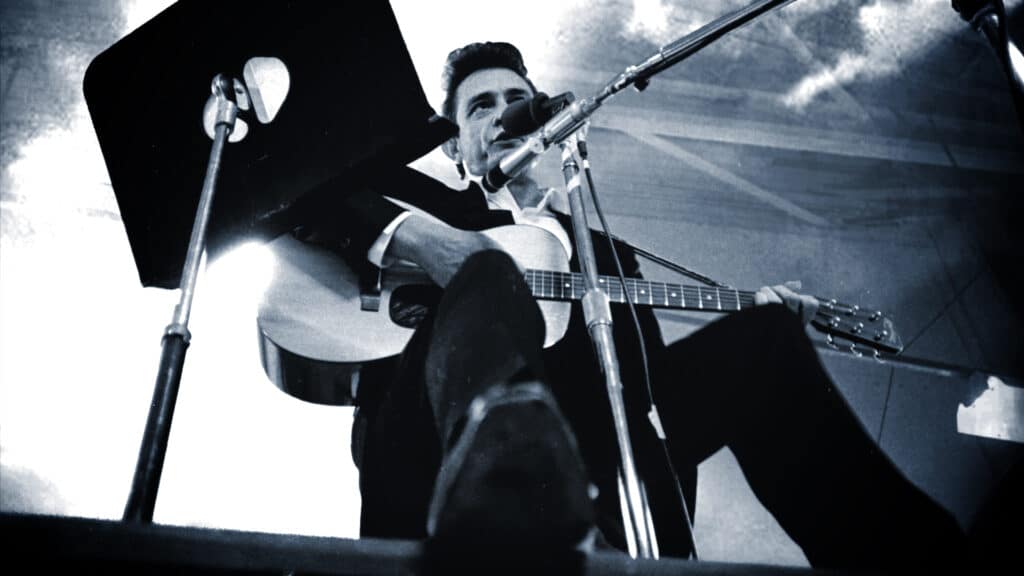 After several decades, at the forefront of music making The Royal Philharmonic Orchestra have decided to take on The Man In Black.
Scheduled for release on November 13th 'Johnny Cash and The Royal Philharmonic Orchestra' is a collection of new arrangements of 12 Johnny Cash performances albeit with a classical twist.
Recorded at the iconic Studio 2 at Abbey Road, Cash's rich baritone vocal styling's have been seamlessly paired with the world-renowned orchestra to create a timeless collaboration of sublime music.
Alongside Cash's classic hits such as 'Man In Black' and 'Ring of Fire', the album also includes more obscure tracks such as 'Farther Along', 'Flesh and Blood' as well as his collaboration with Bob Dylan on 'Girl From The North Country'.
The album was produced by Don Reedman and Nick Patrick, who have previously worked together on a series of successful RPO albums which include 'If I Can Dream: Elvis Presley with The Royal Philharmonic Orchestra'.
When speaking about the recording Reedman said: "I consider we now have captured the emotion, sensitivity and real honesty of Johnny Cash by his storytelling and his touching and charming vocal performances."
He added: "With his distinctive drama, heat and tone, the bass baritone voice of this iconic artist Johnny Cash, blends fantastically with the gorgeous, understated symphonic preparations by the uniquely proficient arranger Robin A. Smith and The Royal Philharmonic Orchestra. Making this album with my co-producer Nick Patrick has been a real labour of affection."
Johnny's son John Carter Cash who served as executive producer on the album wrote: "My father, Johnny Cash, was in some ways an orchestra unto himself. His deep, rich timbre lent to the rich resonance of French horns and cello. His depth of tone and perfect pitch inspired as deeply as a masterfully conducted symphony."
Cash later added:" I am beyond proud to introduce this masterwork, the essential work of Johnny Cash with the orchestra that he revered and appreciated above all else."
Check out the track listing below
1. Man, In Black
2. Galway Bay
3. Girl from The North Country (Bob Dylan with Johnny Cash)
4. I Came To Believe
5. A Thing Called Love
6. The Loving Gift (with June Carter Cash)
7. I Walk The Line
8. Farther Along (featuring Duane Eddy)
9. Flesh And Blood
10. The Gambler
11. Ring of Fire
12. Highwayman (The Highwaymen: Willie Nelson, Waylon Jennings, Kris Kristofferson, Johnny Cash)