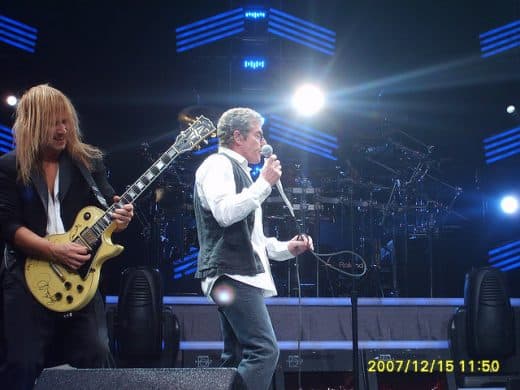 Age doesn't appear to be slowing the English rockers down, they're already working on new material after releasing a new single last week.
The Who's frontman Roger Daltry has revealed that the band have already begun recording a new record.
The Who recently premiered their first track in eight years titled 'Be Lucky,' taken from their upcoming new compilation album.
Pete Townshend and Roger Daltrey are celebrating 50 years together this year and to commemorate this momentous occasion they are releasing a double-disc record called Who Hits 50!.
Speaking to The Mirror, Daltrey said, "The Who have got a new record out. It's 50 years on and we have passed the audition. We've done one song and we are going to do a whole album. It's exciting."
What's it like being a rocker nowadays compared to the swinging sixities? "It's not as rock and roll. It could never be as rock and roll because we are older. There's drugs but they are just different – it's now all Immodium and those types."
"Pete's got hundreds of songs. He wants to make an album and I'm always ready and raring to go. I don't see why we wouldn't – my voice is still in good shape. The hearing isn't so great, but the voice is fine."
The Who Hits 50! is released in November, and features the band's first new music since 2006′s album Endless Wire.
The Who's 50th anniversary tour kicks off in Dublin on November 26th at the 3Arena, it features songs which Pete Townshend describes as "hits, picks, mixes and misses".