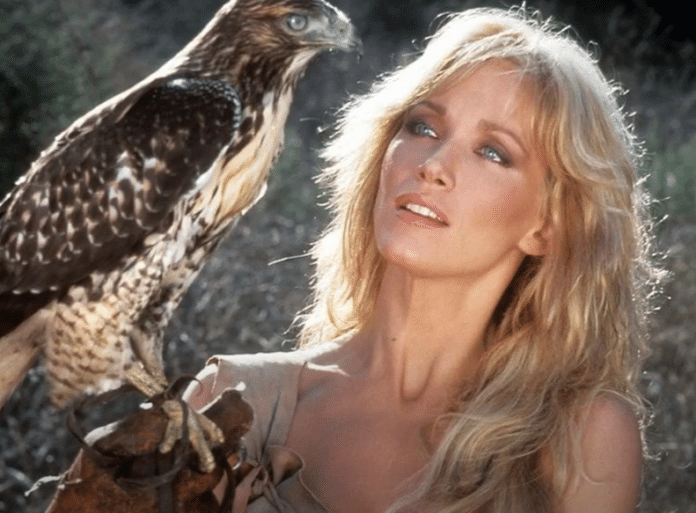 Actress, Tanya Roberts has passed away aged 65. Roberts was best known for her appearance in the James Bond film, A View To A Kill and the final series of Charlie's Angels. She also starred in the Beastmaster and Sheena: The Queen of the Jungle. 
She also could be seen having a recurring role on that 70s Show.
Her death was confirmed by her agent and friend, Mike Pingel. Pingel paid his own tribute to Roberts, hailing her as "the sweetest person you'd ever meet". 
Roberts had collapsed while walking her dogs on Christmas Eve. She was taken to Los Angeles' Cedar-Sinai Medical Centre. It is understood that her death is not Covid-19 related.
She follows another star of the James Bond films, Sean Connery who passed away last year.
Roberts' life:
Tanya Robersts had grown up in New York before moving to Hollywood in 1977. Her break came when she replaced Shelly Hack in Charlie's Angels as the "third" angel.
She went on to star in fantasy films such as Hearts and Armour as well as The Beastmaster. 
She also starred in the 1985 Bond film, A View To A Kill. When offered the part, Roberts admitted being a "little cautious" about taking the role, but said that it would have been "rediculous" to turn down the offer. See Roberts in A View To Kill here. 
She appeared in several other films, before playing Midge Pinciotti for around 80 episodes on the 70s Show between 1998 and 2004.  
Tributes poured in:
Another Bond girl, Britt Ekland paid tribute to Roberts, writing "RIP Tanya Roberts, once a Bond girl always a Bond girl". 
Bond producers, Barbara Broccoli and Michael G Wilson said, "She was a very lovely person and shall be remembered by Bond fans as Stacey Sutton". 
Don Coscarelli directed Roberts in the Beastmaster and described her as a "beautiful person, inside and out". 
Coscarelli added, "I will always remember Tanya for being incredibly sweet and for her genuine love of animals". 
Fans also weighed in with kind words for Roberts. One fan wrote, "Rest in peace, Tanya. You were amazing. This world is going to miss you".