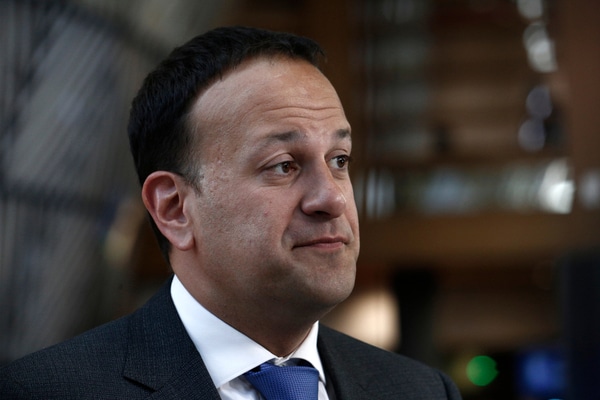 Speaking ahead of his party's Think-In, Tánaiste Leo Varadkar has said that this gathering was "going to be a good one".
"We will come out of here united", Varadkar promised.
Mr Varadkar also said that this ongoing fiasco surrounding the Katehrine Zappone appointment to UN Special Envoy is partly due to the way it had been handled.
The Fine Gael leader had previously admitted that "mistakes were made" in Zappone's appointment.
Varadkar has said that the way in which the appointment has been handled was not good enough. This has led to Sinn Féin's vote of no confidence in Foreign Affairs Ministers Simon Coveney.
Varadkar has also added that Fine Gael members are disappointed that the party "hasn't been at its best, its most competent and sharpest in the past couple of weeks and months".
He also said that this is the first time since July 2019 that Fine Gael party members have been able to get together, regroup and reset.
Varadkar apologises
Leo Varadkar has also admitted that he and Simon Coveney had a responsibility to point out the Zappone appointment to Taoiseach Micheál Martin. He also revealed that he has apologised to the Taoiseach over his handling of the situation.
The party leader said that good faith and no surprises are the backbone of a good coalition.
Tánaiste Varadkar also conceded that he should have seen the potential political sensitivities in that Katherine Zappone appointment.
Following this appointment, Varadkar also said that the Freedom of Information Act needs to be clarified and updated.
This FOI Act was refreshed in 2015, but not adequately so.
Leo Varadkar also insisted that "experience matters" in politics. Adding that he would not like to see the country run by people who have "never done a budget, never brought legislation through the Dáil and Seanad".
Mr Varadkar added that Fine Gael does offer a good blend of youth and experience. "I used to be the youth, now I'm the experience", he said.
Last week, he also said that further easing of restrictions was a "major step forward". More on that here.