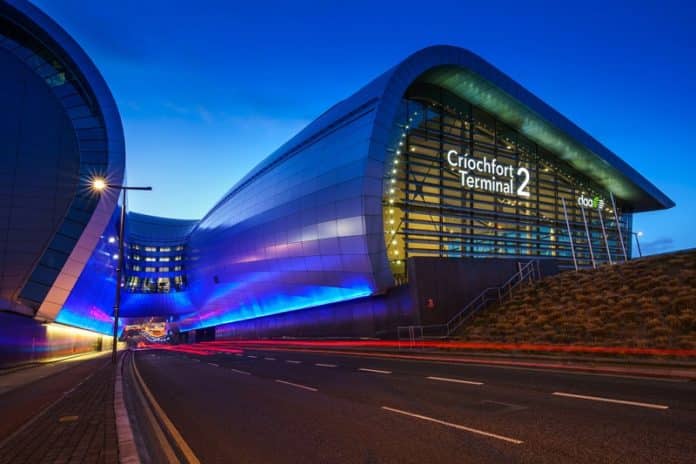 Three people staying in mandatory hotel quarantine have tested positive for Covid-19.
The three travellers have now been moved to a Covid wing in the Crowne Plaza Hotel near Dublin airport.
According to The Irish Times, a HSE source said that these were detected as part of the first tests carried out on people quarantining.
Guests staying in the mandatory hotel quarantine are tested on their first day and on the 10th day of their 12-day stay.
Yesterday, Radio Nova reported that one person who absconded from hotel quarantine is still at large. You can read our report on it here.
There are currently 33 countries on the high-risk Covid-19 list requiring travellers to quarantine in Ireland.
There have been reports that the list is set more than double in size with the addition of a further 43 countries including the US, Germany, France, and Italy.
The advice to add more countries to the list was sent to Minister for Health Stephen Donnelly and then forwarded to Minister for Foreign Affairs, Simon Coveney.
However, sources indicate there is much frustration about the situation within the Government.
A spokesperson for Simon Coveney said:
"Any addition to the list of category 2 countries requires consultation with the Minister for Foreign Affairs by the Minister for Health. That has not happened to date."
The Irish Examiner is reporting that the Taoiseach cut the idea off earlier in the week and they also report that Coveney's department is furious that the plan of adding more countries to the list was leaked to the public before any consultation took place.
A decision to add countries to the list will be made later on in the week. The countries already on the list have significantly fewer travellers arriving in Ireland than the new countries proposed.
Countries such as the US and Germany are economic allies for Ireland, which means any decision to enforce mandatory hotel quarantine on anyone arriving from those countries will be difficult for the Government.