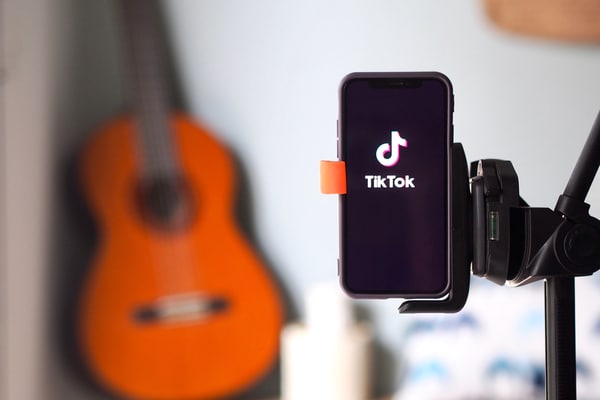 Foo Fighters LEGEND, Dave Grohl is known to be an extremely nice guy and an all-rounder idol for many to admire. Stories of his kindness and generosity have spread far and wide, but it is always surprising to hear just how cool this guy is. One user on TikTok shared his personal experience meeting the rocker at a 'crab shack' in Delaware.
A recent trend has picked up on the platform, where users can share their stories of positive celebrity encounters. One TikTok user, named dylanislucky, insists that he won the trend hands down, when he expressed how meeting Grohl changed his life. Taking to the platform, the user began with the declaration: "I win at this trend". He explains that this was not just any celebrity, but in fact it was his "idol".
"This wasn't just a celebrity. This was my idol," dylanislucky wrote on TikTok. "When I was 15, I was eating in a crab shack in Delaware with my family when all of a sudden my eyes follow this one guy walking into the restaurant".
"And I was in such disbelief, that it kind of took me a while to realise who it was," he told other TikTok users. "But when I did, I was so overwhelmed that I just started crying and I buried my head in the table and I hear my mom say, 'Oh don't worry, he's just a really big fan, he's OK'."
The TikTok–er went on to describe Grohl walking up to him, patting him on the back, and asking him how he was, before sitting down and talking with his family for 20 minutes. However, Dave's rock n roll aura did not stop there.
The fan explained that before Grohl went to go back to his group, he told him to make sure he said goodbye to him before he left. When 'Dylan' and his family were ready to leave, Grohl was outside holding his daughter, being swarmed by fans. However, Grohl is not "just a celebrity" as he still made time for his biggest fan.
The TikTok user then explained that Dave walked through the crowd of fans swarming him, came up to Dylan and says, "It was nice to meet you Dylan. Keep playing that guitar". He concluded: "It was Dave Grohl. Changed my life".
Dave Grohl revealed that Foo Fighters' latest album is funkier than before, as they wanted to try an avenue they have not gone down before. Grohl recently got his groove on for the band's cover of Bee Gees hit, You Should Be Dancing, on Jo Whiley's Sofa Session for BBC Radio 2. Dave's affiliation with the disco legends dates back to the rocker's younger years of naming his first pet dog BeeGee.
IRELAND!!! Tune into @radionova100 Saturdays @ 6pm beginning this week for #FooFightersRadio!