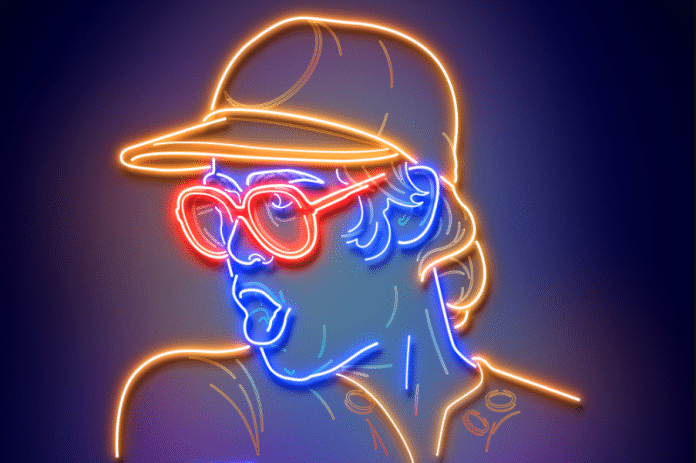 Every day on Radio Nova, just before 11am, we play a couple of songs key to "today in music history" Have a listen! But for now – here's some light reading and watching. December 21st in Music History looks like this.
1970,  Elvis Presley pulled up outside the White House in Washington, D.C. The driver handed over a letter from Elvis addressed to President Nixon requesting a meeting to discuss how the King of Rock and Roll could help Nixon fight drugs. The President agreed to give Presley a Narcotics Bureau badge – but only after learning that the chief of the narcotics bureau had turned down the same request earlier that day and told Presley the only person who could overrule his decision was the President. There was even a movie made about it!
1988, Former Cockney Rebel bass player Paul Jeffreys was one of the passengers killed by a terrorist bomb on Pan Am flight 103. The plane crashed over Lockerbie, Scotland.
1991, 'Bohemian Rhapsody – These Are The Days Of Our Lives' by Queen started a five week run at No.1 in the UK, the 1975 word-wide hit had been re-released following the death of Freddie Mercury.
2005,  Elton John and his partner David Furnish became the first gay celebrities to register their relationship as a civil partnership. Guest's included Ringo Starr, Victoria Beckham, Joss Stone, Sting, Elvis Costello, Jamie Cullum, George Michael and The Osbournes – Ozzy, Sharon, Jack and Kelly.
2010, A concert by Kings of Leon was postponed after a fire broke out on two of their tour buses which were parked at The O2 arena in London. The blaze began on one coach before spreading to another tour bus in the loading bay of the venue.
2014, Elton John and his partner David Furnish formally converted their civil partnership to a marriage hosting a ceremony at their Windsor estate in Berkshire. David and Victoria Beckham, Ed Sheeran, Lulu and actor David Walliams were among the guests.
Don't forget you can now get This Week in Music History from Nova.ie and Radio Nova.
To subscribe to the podcast, just click here