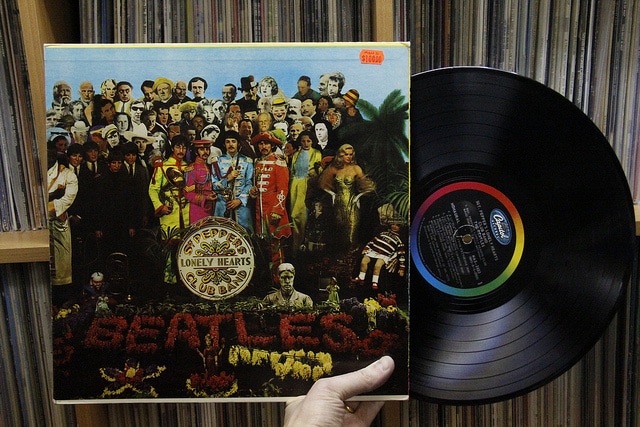 Every day on Radio Nova, just before 11am, we play a couple of songs key to "today in music history" Have a listen! But for now – here's some light reading and watching. June 4th in Music History looks like this.
1942 Capitol Records was launched in the US. The boss man there was the man who invented the art of record promotion by sending copies of new releases to disc jockeys.
1967 , The Jimi Hendrix Experience, appeared at The Saville Theatre, London. Both Paul McCartney and George Harrison were in the audience to see Hendrix perform the title track from Sgt. Pepper which had been released just 3 days earlier.
1967, The Beatles started a 23 week run at No.1 on the UK album chart with Sgt Pepper's Lonely Hearts Club Band. Recorded over a 129-day period beginning in December 1966, the album widely regarded as one of the greatest of all time, includes songs such as 'Lucy in the Sky with Diamonds' and 'A Day in the Life'.
1977 The Jam's debut single 'In The City' made No.40 on the UK singles chart.
1984, Bruce Springsteen released the album, 'Born In The USA.
1992, Iron Maiden played a gig at the Oval pub, Norwich before 400 fans as The Nodding Donkeys, just because..
1996, Crowded House announced they had split up. From the farewell tour…
2020, Steve Priest, the bassist and co-founder of glam rock band Sweet, died at the age of 72. Did you know the group was originally called 'Sweetshop'.
Don't forget you can now get This Week in Music History every Friday from Nova.ie and Radio Nova.
To subscribe to the podcast, just click here