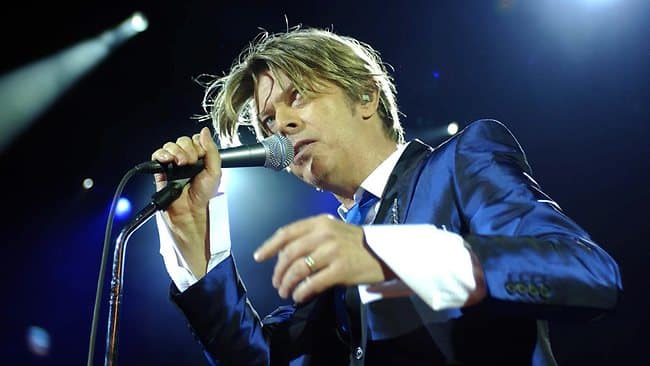 Every day on Radio Nova, just before 11am, we play a couple of songs key to "today in music history" Have a listen! But for now – here's some light reading and watching.  September 11th in Music History looks like this.
1952, Ahmet Ertegun began recording his newest signing, 21 year old Ray Charles at Atlantic Records on West 56th St in New York City. Ertegun had purchased the singers contract from the Swingtime label for $2,500.
1967, Filming began for The Beatles 'Magical Mystery Tour'. There was no script, nor a very clear idea of exactly what was to be accomplished, not even a clear direction about where the bus was supposed to go.
https://www.youtube.com/watch?v=JY2jcq2M5GE
1977, David Bowie recorded a guest appearance on 'Bing Crosby's 'Merrie Olde Christmas' TV show duetting with Crosby on 'Peace On Earth – Little Drummer Boy
https://www.youtube.com/watch?v=n9kfdEyV3RQ
Such fine acting, so fine this had to happen years later…
1996, Noel Gallagher walked out on the rest of Oasis half way through an American tour after a fight with his brother Liam in a hotel in Charlotte North Carolina. Noel flew back to London the following day.
2001, Walking to work in New York (as an comic book illustrator) Gerard Way witnessed the 9/11 attacks on the World Trade Centre. The day's events inspired him to start a band, which became My Chemical Romance with Way becoming their lead singer.
Happy birthday to Richard Ashcroft and Jonny Buckland, of Coldplay. Finally, he should be celebrating today, John Martyn, singer, songwriter, guitarist, who had the 1973 album 'Solid Air'. Martyn died in hospital on 30th Jan 2009 here in Ireland, (in Kilkenny actually) at the age of 60.
Don't forget you can now get This Week in Music History every Friday from Nova.ie and Radio Nova.
To subscribe to the podcast, just click here