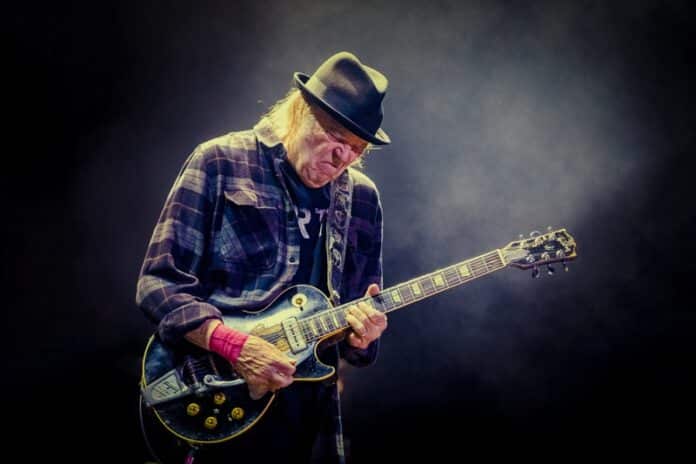 Every day on Radio Nova, just before 11am, we play a couple of songs key to "today in music history" Have a listen! But for now – here's some light reading and watching. November 12th in Music History looks like this.
1965, After changing his name from Toby Tyler to Marc Bolan, the future T. Rex star performed his first single 'The Wizard' on the UK TV show Ready Steady Go!
1968, UK book and record chain W.H. Smiths refused to display The Jimi Hendrix Experience album 'Electric Ladyland' due to the naked girls featured on the sleeve
1971, Led Zeppelin appeared at The Locarno, Sunderland, England, with tickets at 75p. The set included: 'Immigrant Song', 'Heartbreaker', 'Black Dog', 'Since I've Been Loving You', 'Rock And Roll', 'Stairway To Heaven', 'That's The Way', 'Going To California', 'Tangerine', 'Dazed And Confused', 'What Is And What Should Never Be', 'Celebration Day', 'Whole Lotta Love' and 'Communication Breakdown'.
1988, U2 started a six-week run at No.1 on the US album chart with their sixth studio album 'Rattle And Hum' which went on to sell over 14 million copies.
1990, Rolling Stone Ronnie Wood broke both his legs after his car crashed on the M4 in the UK. Wood was trying to wave other cars past his when he was run over.
2001, The three living former Beatles met for the last time at George Harrison's hotel in New York City for lunch. Harrison died two weeks later at a friend's home in Los Angeles on 29 November 2001, aged 58.
2003, American session drummer Tony Thompson died of cancer aged 48. He was most famous as the drummer with The Power Station along with Robert Palmer, and John Taylor and Andy Taylor of Duran Duran and Chic, whose single 'Le Freak' hit No.1 in the US, and No.7 in the UK. He also played on David Bowie's hit single 'Let's Dance'. Thompson also played drums with Led Zeppelin (along with Phil Collins) at Live Aid in 1985.
Another stick man gone, this time in 2008, Mitch Mitchell, the British drummer with the Jimi Hendrix Experience was found dead in his US hotel room aged 61
2020, Jim Tucker the original rhythm guitarist with The Turtles died age 74. He played with The Turtles from 1965 to 1968.
2022, RIP to 94 year old Gene Cipriano. Unofficially, the most recorded woodwind player in show business history. Gene was part of Henry Mancini's orchestra and The Wrecking Crew, playing woodwinds for Sinatra, Frank Zappa, Beach Boys, Elvis and hundreds more.
This is Gene on Oboe for Frank
Finally for today it's a Happy Birthday to Neil Young!
Don't forget you can now get This Week in Music History every Friday from Nova.ie and Radio Nova.