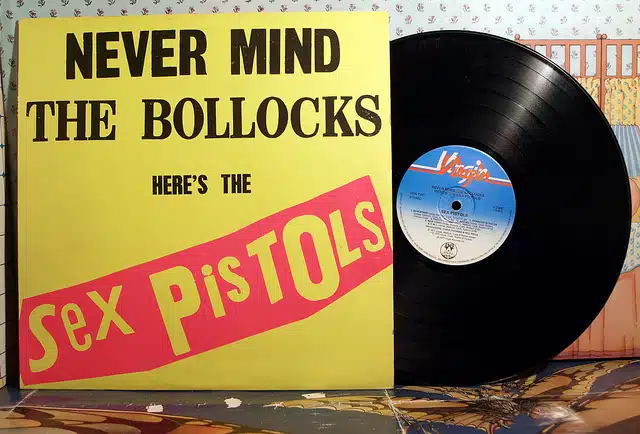 Did you like history in school? Imagine if your class just concentrated on music stuff – Let's study November 6th in Music History..
We'll start in 1964 and while their first visit to the UK, The Beach Boys appeared live on ITV's 'Ready Steady Go!'
1967, Working at Abbey Road studio in London, The Beatles mixed four songs, 'Hello Goodbye', 'Your Mother Should Know', 'Magical Mystery Tour' and 'I Am the Walrus'.Due to the radio feed used in 'I Am the Walrus' being recorded in mono, the song changes from stereo to mono at the line "Sitting in an English garden".
1968, On the US west coast, The Grateful Dead and Jefferson Airplane played at the opening night of San Francisco's Fillmore West.
1970, America's fight back against the British Invasion, Aerosmith performed their first ever gig when they played at Nipmuc Regional High School in Mendon, Massachusetts. Sometimes referred to as "The Bad Boys from Boston", Aerosmith became the best-selling American rock band of all time, having sold more than 150 million albums worldwide. They also hold the record for the most gold and multi-platinum albums by an American group
1975, The Sex Pistols made their live debut at St Martin's School Of Art in central London, supporting a band called Bazooka Joe, which included Stuart Goddard (the future Adam Ant). The Pistols' performance lasts 10 minutes. In fairness, probably got through 15 songs in that time!!
2007, Meat Loaf cancelled his European tour after being diagnosed with a cyst on his vocal cords. The 60-year-old had already scrapped two gigs on doctor's orders. Speculation had surrounded the tour after he cut short a gig in Newcastle, telling the audience it is "the last show I may ever do in my life".
Finally, it would have been Glen Frey's birthday today. We remember him doing his best Miami Vice.
https://youtu.be/LSXKyHM133c?t=117
Don't forget you can now get This Week in Music History every Friday from Nova.ie and Radio Nova.
To subscribe to the podcast, just click here