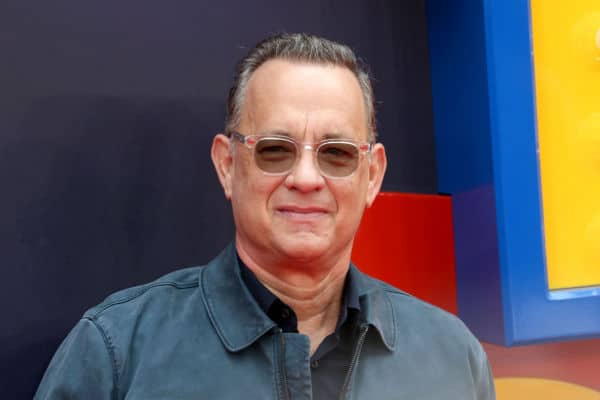 Would you like to listen to the article instead of reading it?
Tom Hanks turned down an offer to play the starring role in 1989 romcom 'When Harry Met Sally', according to his wife Rita Wilson.
The actor was reportedly approached for the role by writer Nora Ephron. However, Hanks turned the offer down, saying that he was unable to relate to the character feeling depressed after getting divorced.
The offer came Hanks' way, having recently divorced his first wife Samantha Lewis at the time.
Despite this snub, Hanks subsequently appeared in two further Nora Ephron romcoms, 'You've Got Mail', and 'Sleepless In Seattle'.
With the likes of Albert Brooks, Richard Dreyfuss, Harrison Ford, Billy Murray, and Michael Keaton all reportedly approached, the starring role of 'When Harry Met Sally' went to Billy Crystal, who starred alongside Meg Ryan.
Ryan went on to co-star alongside Hanks in 'You've Got Mail'.
"very happy not to be married"
Tom Hanks' decision to turn down Ephron's offer of the part was confirmed by the actor's current wife Rita Wilson, who revealed that the offer came when her husband's first marriage was coming to an end.
"People probably don't know this, but Tom was offered when Harry Met Sally and he turned it down because he was going through a divorce and he was very happy to be not married", she said.
Wilson added, "And so he could not understand that a person going through a divorce would have anything other than just like, 'I'm so happy'. But I loved that script".
Tom Hanks divorced his first wife Samantha Lewes in 1987 after 9 years of marriage. The actor and Rita Wilson tied the knot in 1988.
Hanks has four children, including two from his previous marriage to Lewes.
Tom Hanks is currently in Ireland for this year's Dalkey Book Festival, which he will address, as well as speak about his debut novel The Making of Another Major Motion Picture Masterpiece. Find out more here.