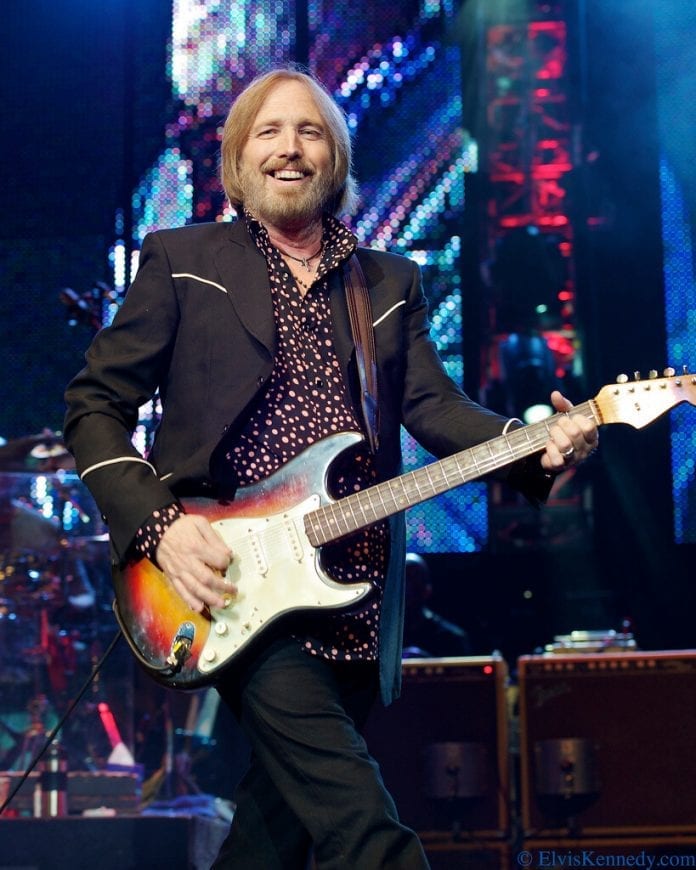 Tom Petty is to be honoured as the 2017 MusiCares Person of the Year at the tribute concert which takes place tonight. The MusiCares Person of the Year tribute ceremony is one of the most prestigious events held during GRAMMY Week, which culminates with the 59th Annual GRAMMY Awards at Staples Center this Sunday.
The 2017 MusiCares Person of the Year tribute concert, honouring Petty for his charity work and contribution to music will feature performances from artists such as, the Lumineers; Foo Fighters, Don Henley, Norah Jones, Stevie Nicks, George Strait, the Bangles, and Lucinda Williams. Tom Petty And The Heartbreakers will close the evening. Multi-GRAMMY-winning artist and producer T Bone Burnett will serve as musical director.
Born in Florida in 1950, he is best known as the lead singer of Tom Petty and the Heartbreakers but has also recorded as a solo artist. In his career, Petty has sold more than 80 million records worldwide, making him one of the best-selling music artists of all time. In 2002 he was inducted into the Rock and Roll Hall of Fame.
"Tom burst into our musical consciousness and never let go," said Portnow. "His brand of rock and roll benefits from a celebratory rebelliousness, infectious rhythms, and unforgettable lyrics that are incised in our imaginations. His artistic talents coupled with his quiet philanthropy make him a great MusiCares Person of the Year honouree, and we are very fortunate to have the support of our Board, past honourees, and the musical community around this special event."
"I am so very pleased to be honoured as the MusiCares Person of the Year. I have so much respect for this organization, which really does care about the people in our industry," said Petty. "I myself know many people who MusiCares has aided in desperate situations. Again, let me say this is a true honour."
Established in 1989 by The Recording Academy, MusiCares provides a safety net of critical assistance for music people in times of need. The MusiCares Foundation offers programs and services to members of the music community, including emergency financial assistance for basic living expenses.
Picture Credit: Elvis Kennedy