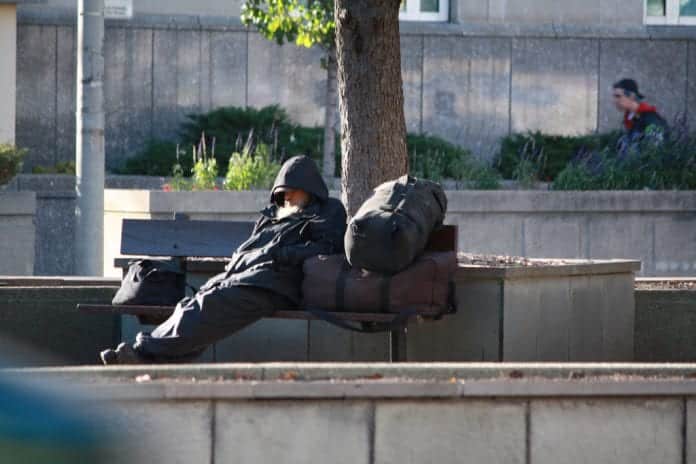 Two men who were sleeping rough are reported to have died last night.
A 23-year-old man is reported locally to have been found unconscious on Mill Lane in Drogheda at 9.45pm.
Gardaí from Drogheda were called to Our Lady of Lourdes Hospital yesterday evening to take reports of the sudden death of the man.
While a 38 year old homeless man was found dead in Dublin's Temple Bar at around two o'clock this morning.
"A file will be prepared in accordance with the Coroners Act," a garda spokesperson said.
Another man was found dead in Dublin's inner city last night. The man, reported to be a rough sleeper, was discovered unresponsive at around 2am in Adair Lane in Dublin's Temple Bar district. Gardaí said that they are not treating the death as suspicious at the moment.
Local Councillor Christy Burke said that the man had been dead for some time. "The person who found him had been with the man at 11 o'clock – the person may have been feeding the man, I'm not too sure – but the man appeared to be asleep, "The guy came back then at 2 o'clock and he seemed to be in the same position.
The guy tried to get a pulse, there was none, he got an ambulance, and he was pronounced dead and had been dead for some hours, which meant he had been dead from 11 o'clock."
Sam McGuinness from Dublin Simon Community said: "On behalf of Dublin Simon Community I would like to offer our deepest sympathies and condolences to the family and friends of the gentleman who was found in Temple Bar this morning."
Photo Credit: Flickr – M1kha