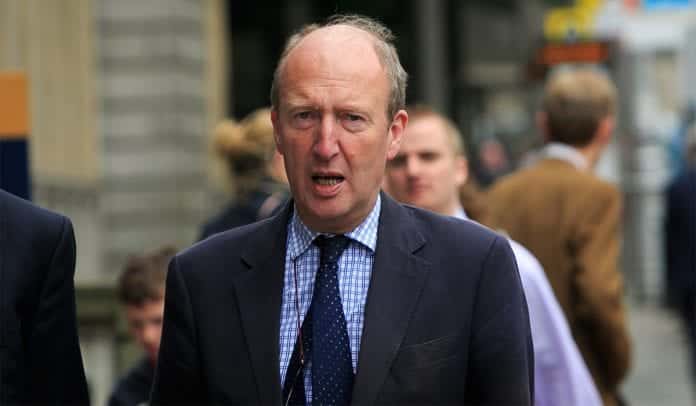 Fianna Fáil Spokesperson on Transport Robert Troy has criticised Minister Shane Ross for his hands off approach to finding a resolution to the problems within Irish Rail ahead of tomorrow's impending industrial action.
He said, "At the time of the Bus Éireann strikes Minister Ross promised to establish a mutli-stakeholder forum which would include all transport companies, the National Transport Authority, the Department of Transport plus trade unions.
The purpose of this forum being to iron out wider concerns before problems turned into industrial action.
"He has failed to honour his commitment.
"I strongly believe had that forum been established when promised, that it could have prevented the industrial action which is set to take place tomorrow.
"It seems everyone else aside from Minister Ross recognises the potential for this dispute to escalate further and for core services to be.
"There was a deal nearing completion, therefore the emphasis should be to go back and renegotiate. Negotiations are only way resolution will be reached.
The Minister has a responsibility and an obligation to facilitate these talks while both management and unions owe it to their loyal commuters.
"It is no coincidence that there has been a continuing and growing trend of industrial unease within the public transport sector since Ross has taken office.
"Tomorrow's action is yet another example of the failure of Minister Ross' strategy for overcoming industrial issues.
"Ignoring a problem will most certainly not deliver a solution that protects workers, the tax payer and above all, passengers," concluded Deputy Troy.
Robert Troy TD Retweeted Iarnród Éireann
Robert Troy TD added,
Meanwhile Irish Rail workers will end up with an average wage of almost €61,000 if they get the pay rise they are demanding.
The average salary for the workforce of 3,800 staff now stands at €54,647, according to figures supplied by the commercial semi-state company.
If they get their desired rise worth 3.75% a year for three years, this means their average salary will increase by €6,148 to €60,795.
Drivers, whose pay starts at €43,716 and rises to €55,238 in increments after 10 years, would see their pay rise to more than €61,000, while mid-ranking executives and station managers' wages would reach more than €70,000.
The increases sought by employees in all grades would cost just under €43m. Irish Rail claims this would bring it to the brink of insolvency.
Up to 155,000 passengers a day will be hit when services grind to a halt on Wednesday, including 70,000 Dart passengers, 45,000 on Commuter services and 40,000 on InterCity routes.
Talks on the pay claim broke down at the Workplace Relations Commission earlier this month when the company refused to budge from an offer of 1.75pc a year. However, union sources claimed that a 2.5% pay hike was on the table but was pulled at the 11th hour.
Irish Rail workers start five days of strike action on Wednesday. The strike dates are November 1, 7, 14, 23 and December 8.