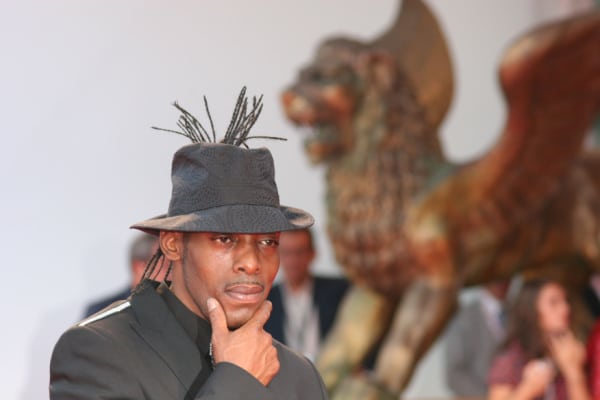 Tributes have been paid to rapper Coolio, who was found dead earlier today at his friend's home in LA.
While an official cause of death has not been announced, it was reported that Coolio suffered a "cardiac arrest". He was pronounced dead at the scene.
The law enforcement has also announced that "no drugs or drug paraphernalia were found at the scene of Coolio's death' and that "an autopsy and toxicology test will be used to determine an official cause of death". 
While an investigation into Coolio's death has been opened, there does not appear to be any signs of foul play.
Coolio is of course renowned for his 1990s hit 'Gangster's Paradise'. Check that out below.
"nothing but gracious"
Leading the tributes to Coolio was actress Michelle Pfeiffer who starred in the 1995 film Dangerous Minds, which used the track 'Gangsters Paradise'.
"Heartbroken to hear of the passing of the gifted artist @coolio. A life cut entirely too short", Pfeiffer wrote.
"As some of you may know I was lucky enough to work with him on Dangerous Minds in 1995. He won a Grammy for his brilliant song on the soundtrack – which I think was the reason our film saw so much success", she added.
"I remember him being nothing but gracious. 30 years later I still get chills when I hear the song. Sending love and light to his family. Rest in Power, Artis Leon Ivey Jr". 
Other artists who paid tribute to Coolio also included Ice Cube and Snoop Dogg.
"This is sad news. I witness first hand this man's grind to the top of the industry. Rest In Peace", Ice Cube wrote.
Snoop Dogg also added, "Gangstas paradise. R I P".
'Gangsters Paradise' subsequently reached number one in countries including the UK, US, France, Ireland, Austrailia and New Zealend.