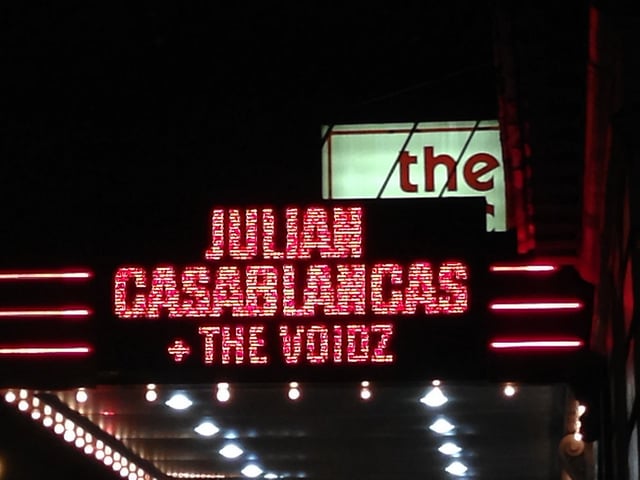 The Strokes' singer, Julian Casablancas, has released more details about his upcoming record with The Voidz.
The album titled Tyranny, will be out on October 13th. Its is being put out by Casablancas' record label Cult Records.
The band have just unveiled there first single named Human Sadness. The new song is quite a departure from the short snappy This Is It tracks. Human Sadness is an eleven minute single and is now available on iTunes.
To accompany the single, Casablancas has also revealed the album's artwork. The LP features twelve songs, the best titled 'Nintendo Blood'.
In a press release, Casablancas discussed the album's title:
"Tyranny has come in many forms throughout history. Now, the good of business is to put above anything else, as corporations have become the new ruling body. Most decisions seem to be made like ones of a medieval king: whatever makes profit while ignoring and repressing the truth about whatever suffering it may cause (like pop music, for that matter)."
In addition to standard CD, LP, and digital download formats, Tyranny will be available to buy on cassette for €11 and €17 as a USB drive, disguised as a cigarette lighter.
He added, "The album incorporates world underground music from the 70s and 80s, hardcore/punk and modern harmony, using modern and analog recording and sampling techniques."
Listen to the new single Human Sadness below.
Tyranny track list:
1. Take Me in Your Army
2. Crunch Punch
3. M.utually A.ssured D.estruction
4. Human Sadness
5. Where No Eagles Fly
6. Father Electricity
7. Johan Von Bronx
8. Business Dog
9. Xerox
10. Dare I Care
11. Nintendo Blood
12. Off to War…