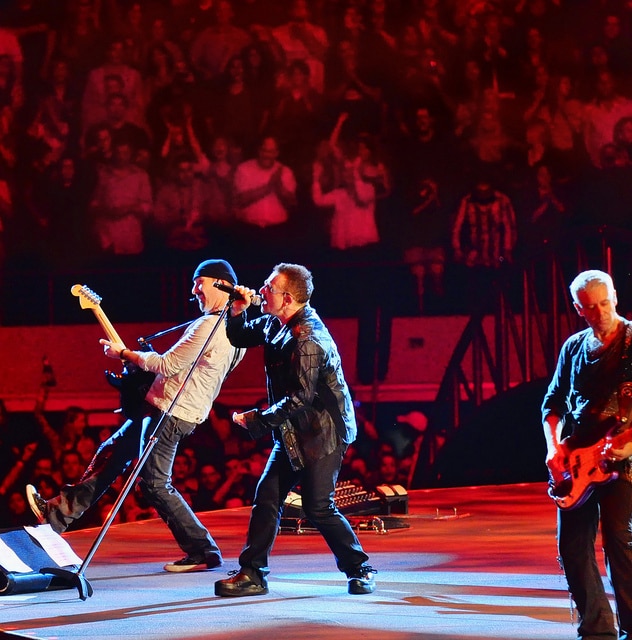 U2 have suggested we can expect to hear their new album quite soon plus a tour in 2017 is likely.
The band spoke to reporters of the 2013 book 'U2 En Espana' while in Valencia. Bono said of the upcoming album, "It's not finished yet but you will like it…In terms of lyrics it is stronger than War (U2's 1983 album), it has more clarity".
Earlier this year The Edge confirmed they were working on 50 tracks to feature on Songs Of Experience the follow up album to their 2014 Songs Of Innocence.

Speaking of the new album he said, "We are trying to really be brutal with the material and only focus on the things that we're really convinced are the best ideas. I would say we're now at the point of starting to really edit down to the core collection of songs that will make the record. Things are still in their rough state, but sounding really great", the Sunday World reports.
In terms of a tour, Bono confirmed "The second part of the tour is for 2017… You might see a few things in September or October though". The local lads have already confirmed two big US gigs, firstly at the iHeart Radio Music Festival in Las Vegas on September 23rd which will be followed by another performance in San Francisco on October 5th.
The band made an estimate of €122 million in ticket sales from their 2015 tour. It was the third biggest selling tour of that year following behind Taylor Swift and One Direction.
Photo Credit: RobertHensley