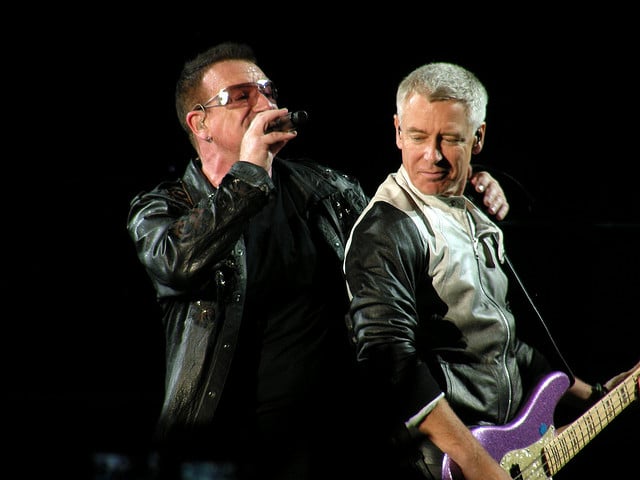 Apparently playing a week-long residency on an American late night talk show is all the rage at the moment, U2 are the latest act to announce a five night consecutive run.
The Irish lads will appear on the iconic US television programme 'The Tonight Show Starring Jimmy Fallon', in less than a fortnight.
It has certainly become a trend, last month Foo Fighters took over The Late Show with David Letterman, performing covers such as Black Sabbath's 'War Pigs' and songs from their upcoming album Sonic Highways.
U2 will be facing a little bit of friendly competition from a band that has been around nearly as long as them. Metallica are also performing a week-long residency in the same week as the Irish rockers.
Starting on November 17th, the heavy metal group will be playing on one of the the rival late night chat shows, 'The Late Late Show with Craig Ferguson'. Metallica said: "We're excited to celebrate Craig Ferguson's final season on CBS as he's asked us to join him for an entire week of performances."
Jimmy Fallon's show regularly has A-list celebs on his show including Brad Pitt, Rober Plant, Bradley Cooper, Jennifer Lawrence and Jack White.
U2 are expected to play songs from their latest album Songs of Innocence, which was released in physical form last month. The record continues to cause consternation since its release back in September when it automatically appeared in the iTunes accounts of 500 million Apple users.
The Irish group recently performed on Later with Jools Holland and had an awkward encounter with a fellow musician. 
U2 are no strangers to week-long residencies, having previously taken over David Letterman's show in 2009 after releasing No Line on the Horizon. The band's 5 night residency begins on November 17th and they're promising lots of surprises.
Watch a hilarious scene from the Jimmy Fallon show featuring Jennifer Lawrence below.