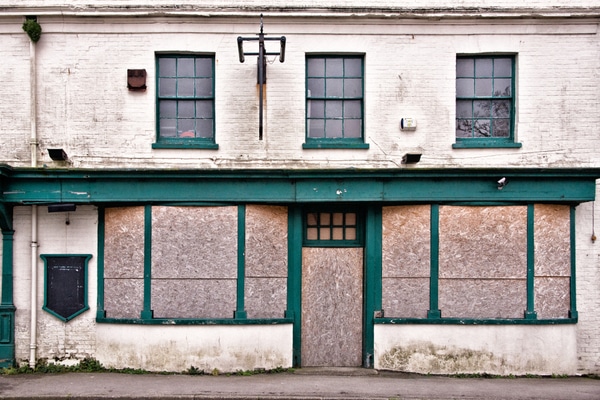 Pubs will soon be placed on the list of vacant properties earmarked to become future homes, without needing planning permission to change from a commercial to a residential unit. Government is seeking to combat the ever-growing levels of homelessness by hoping the expanded exemptions will increase housing supply. Vacant pubs in towns all over Ireland will be converted into homes in a bid to help solve the country's housing crisis.
According to the Irish Examiner, Minister for Housing Darragh O'Brien is expected to bring in the plans from January, lasting until 2025. O'Brien will extend exemptions for the conversion of commercial premises, as well as for above-shop living, until 2025. Although O'Brien believes ending vacant buildings around the country cannot be done in one instance, he has described these exemptions as an important step.
"Getting to grips with vacancy across our cities, towns and villages will take a number of approaches. Chapter four of Housing for All commits us to tackling vacancy and making efficient use of stock. Changing these regulations is one small step we can take. 
"People all across the country can point to a vacant pub in their town or village and instead of leaving them vacant or even worse, derelict, we need to make it easier for them to be brought into productive use."
Although Sinn Féin's housing spokesperson, Eoin Ó Broin welcomes the change, he stresses other planning rules will need to be adhered to. "We would welcome any move to address vacancy and dereliction particularly if the units were used for affordable housing."
The changes come in time with Government's proposal to deliver more than 1,300 new tenancies over the next five years. Housing First initiative, a project aimed at ending long-term homelessness in Ireland, will lead the new changes. The project aims to support a person experiencing homelessness into permanent housing as quickly as possible, without any preconditions around addiction or mental health treatment.
According to reports, 69 tenancies will be based in Cork, with 36 based in Kerry, and a further 120 spreading across Limerick, Clare, Tipperary, and Waterford. The Government strategy is focusing on long-standing homeless services users, those resistant to using such services, and those at risk of becoming rough sleepers.