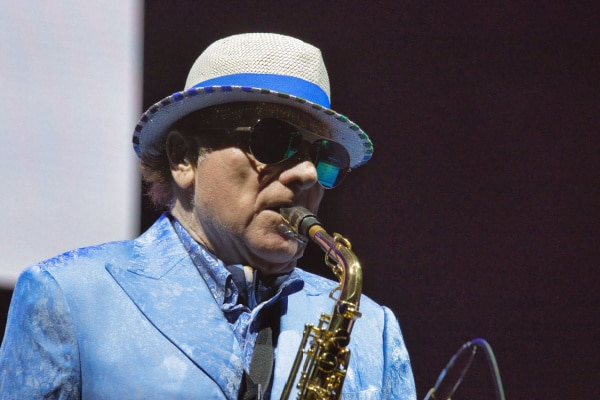 Would you like to listen to the article instead of reading it?
Van Morrison has just released his own cover of classic Everly Brothers' cover 'Problems' from his upcoming album.
The Belfast native's album, 'Accentuate The Positive', will be released on November 3.
'Problems' was originally released by the rock duo in in 1959, peaking at number 6 in the charts, following its release.
Check out Van's cover below.
Van Morrison Was "immensely inspired"
Ahead of the album's upcoming release, Van Morrison had previously shared this press release earlier this year.
Morrison said, "Growing up in Belfast shortly after World War II, he was immensely inspired by the heady sounds of 20th century blues and rock 'n' roll. Listening to artists such as Fats Domino, Chuck Berry and The Everly Brothers, it wasn't long until Van was intuitively reinterpreting these sounds with his own band in local hometown venues".
'Accentuate The Positive' also sees Morrison offer his own take on "some of his personal favorites for Accentuate The Positive, and infusing those timeless songs with an energy that constantly challenges and expands upon its traditions. Van's inimitable voice combined with superb arrangements and highly accomplished brings a fresh zeal to such great songs as The Johnny Burnette Trio's, 'Lonesome Train', Johnny Kidd & The Pirates', 'Shakin' All Over' and Big Joe Turner's pioneering rock 'n' roll hit, 'Flip, Flop and Fly".
The album also includes contributions from Chris Farlowe on vocals, guitar from Taj Mahal, and the late Jeff Beck. Beck passed away back in January.
"Rock 'n' roll is about simplicity, sincerity and expressive power and there's no way you can get away from that," Van Morrison said in a statement. "That's why it's good and that's why it's lasted." It's spirit music".
Morrison also released the single 'Shakin All Over'. Check that out here.
Problems, the brand new single from Van Morrison taken from his upcoming album 'Accentuate The Positive' , is OUT NOW. Listen at https://t.co/nRjsUeU0By pic.twitter.com/oF4vjSl0mR

— Van Morrison (@vanmorrison) September 26, 2023
Tracklist
See the tracklist for Van Morrison's 'Accentuate The Positive' below.
1. 'You Are My Sunshine'
2. 'When Will I Be Loved'
3. 'Two Hound Dogs'
4. 'Flip, Flop and Fly'
5. 'I Want a Roof Over My Head'
6. 'Problems'
7. 'Hang Up My Rock And Roll Shoes'
8. 'The Shape I'm In'
9. 'Accentuate The Positive'
10. 'Lonesome Train'
11. 'A Shot of Rhythm and Blues'
12. 'Shakin' All Over'
13. 'Bye, Bye Johnny'
14. 'Red Sails in the Sunset'
15. 'Sea of Heartbreak'
16. 'Blueberry Hill'
17. 'Bonaparte's Retreat'
18. 'Lucille'
19. 'Shake, Rattle and Roll'