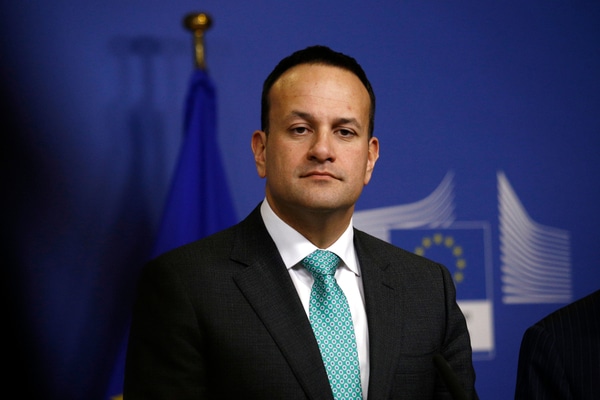 Táiniste Leo Varadkar has admitted that he feels "really bad" over the amount of times pubs were told they could possibly re-open during this pandemic.
The Government has received criticism from the hospitality sector over the lack of roadmap for reopening bars, restaurants and hotels.
 "I can give an indication, we have avoided giving a roadmap", the Fine Gael told KCLR'S The Bottom Line.
"Felt really bad about that"
"I remember the amount of times we told the pubs they were going to open in three weeks", Varadkar recalled. "Then we kept pulling it away from them and I felt really bad about that".
"So you don't want to give somebody a plan that's not really a plan", he also added.
This comes after it was announced that outdoor dining would return to pubs in June. With indoor dining to return a month later. It was also reported last month that almost 1,000 from 7,000 Irish pubs were ordering kegs from Diageo for take away pints. More here. 
One pub owner in Clontieret, Co Monaghan said that if pubs did not reopen soon, then people will just flock to the North where pubs would have reopened sooner. 
He said, "People (from the Republic) are going to go up and you can't blame them, because they have been tied down for so long, they want to get out and about and socialise. And you can't blame them, people will want to do that. But it is just disheartening for bars south of the border. My issue is with the Government".
Hotels Will Have A "Few Weeks" Headstart On Restaurants – Varadkar
Varadkar on international travel
Leo Varadkar also said travel between Ireland and the UK will happen first before the green-cert for European travel.
"But if I was to give an indication as to where I think it will go", Varadkar said. "I think it might be the common travel area first, so allowing people to travel freely between Britain and Ireland". 
"They're heavily vaccinated in Britain", the Tánaiste added. "Incidence there is lower than here… so I think that might be the first step".
Leo Varadkar also added that income taxes will not be increased as they "are already quite high in Ireland". 
"It's been a dreadful year", Varadkar said. "It's definitely going to be for a couple of months at least(supports for businesses and workers), hospitality, entertainment, arts, aviation is going to have to go on for longer until the end of the year or even into next year because of the impact on them".
Support schemes will also remain in place until sectors get back up and running. Varakar added that they will be "phased out carefully".