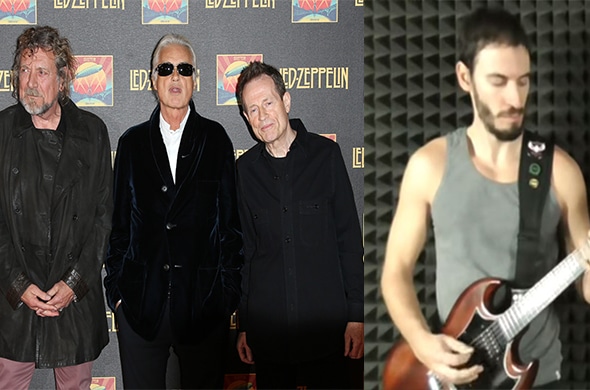 A Led Zeppelin fan has shared a video of himself shredding 50 of the band's classic riffs!
The man behind the awesome medley is Andrea Boccarusso, who is famous for recreating well-known guitar riffs on his YouTube channel.
In this episode we see him run lash through a whole host band's iconic tracks, including 'Good Times Bad Times', 'Black Dog', 'Stairway to Heaven' and 'In the Evening'.
Switching between acoustic and electric guitars, Boccarusso plays snippets of instrumental versions of songs such as 'No Quarter', 'Trampled Under Foot', 'Dancing Days', 'Gallows Pole', 'When the Levee Breaks', 'Dazed and Confused' and 'In My Time of Dying'.
Check out Boccarusso's video below:
Source: NME