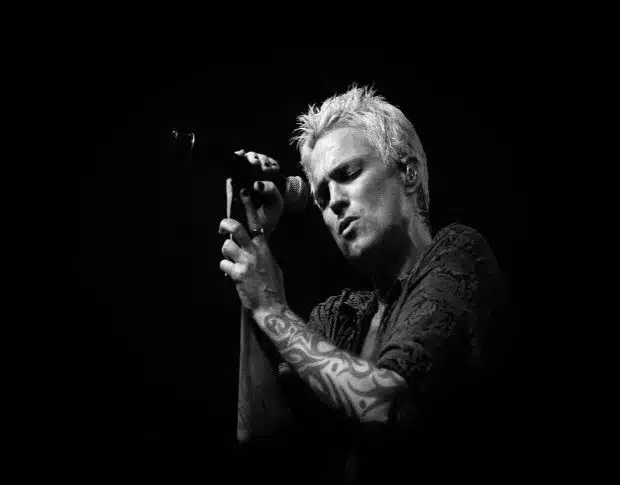 Stone Temple Pilots recently played a new track 'Finest Hour' at a show in Atlanta. Many have attributed the track to being inspired by Scott Weiland and Chester Bennington's deaths. Footage of the tune is below…
New Stone Temple Pilots front man Jeff Gutt greatly admired Weiland and was good friends with Bennington. Gutt became STP's third lead singer of the band in November 2017.
https://www.youtube.com/watch?v=vB03G_RBGEo&feature=youtu.be
Speaking to UPI, Gutt told reporters how it felt to take over as singer and how success did not come for him overnight.
"Zero trepidation. For me, it's been a lifetime of almost getting there, So, now, it's using all those things I've learned through all those processes. Those people wait in line for one day and they get their shot. I got my teeth kicked in for a good 25 years. That's kind of why I did it. It was kind of like, 'If anyone can go do this, I can go do it."
Are you ready, Atlanta? Only one week to go before Stone Temple Pilots takes the stage at The Masquerade! Get your tickets now! https://t.co/ukdYVJPzdz pic.twitter.com/w7DK9bkCG7

— Jeffrey Adam Gutt (@JeffreyAdamGutt) April 25, 2018

Competing on the American X Factor helped raise Gutt's profile by giving him the opportunity to perform in front of the largest audience possible: "When that red light goes on, there's a good 30M people watching you live. If you can do that, you can pretty much do anything."