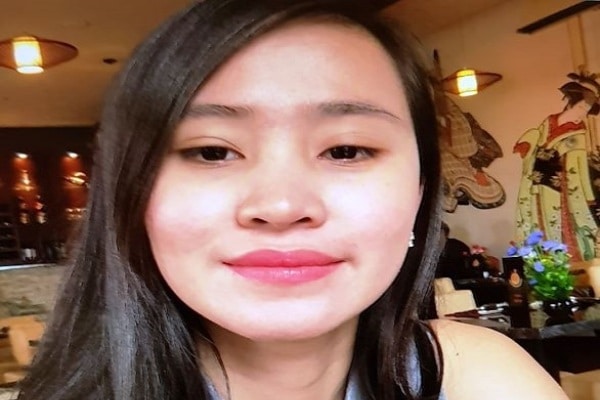 It's been confirmed 24-year-old student Jastine Valdez was strangled to death, a post-mortem examination has found. She was last seen being forced into a car in Wicklow on Saturday evening.
A note left in the car used in the abduction of the 24-year-old pointed Gardaí to the place where a body was discovered yesterday in south county Dublin.
Specialist forensic tests on the note found in the car driven by the suspected killer, Mark Hennessy, established that the note also expressed remorse with the words 'Puck's Castle' and 'Sorry'.
Gardaí have launched a fresh appeal for information on the movements of her suspected abductor Mark Hennessy.
The dad-of-two left a blood stained note in his car before he was shot dead, expressing remorse for what happened.
A vigil for Jastine Valdez is being organised in her home village of Enniskerry in Co. Wicklow. An online fund set up to help the 24-year-old's family has raised more than €30,000 so far.
Officers have asked for anyone who may have seen Mr Hennessy in a pub on the night of the abduction, particularly in the Ballybrack area, to contact them.
Local Wicklow TD John Brady said the vigil is a chance for people to pay their respects to Ms Valdez:
"People really don't know what to be doing, or what they can do, but they want to show their support for Jastine's family – who are obviously going through a horrendous time at this stage". "They are organising a vigil at 7 o'clock at the clock tower in Enniskerry village."
Meanwhile, the Taoiseach led Dáil tributes to Jastine Valdez and Ana Kriegel whose senseless and brutal deaths he condemned and said had shocked the country.
Speaking at the commencement of Leaders Questions, Leo Varadkar expressed his sympathies and the sympathies of his Government to the families of the victims.
Mr Varadkar said he joined with others in condemning the …
"senseless and brutal crimes we have seen in the past few days and which we condemn unreservedly."
Earlier it was reported that the body recovered in the search for Jastine Valdez had deceased 48 hours before being found.
Nearby locals have been laying flowers – One note read:
"Jastine, I never knew you but my heart is broken for you and your family."
The 40-year-old father of two Mark Hennessey is suspected of abducting Ms Valdez as she walked home in Enniskerry, Co Wicklow, at 6.20pm on Saturday and killing her soon afterwards.
The remains were found 50 metres away from the main walk way on Puck's Castle Lane in heavy gorse. Gardaí are now looking to speak to anyone who may have interacted with Mr Hennessy on Saturday night as they try to piece together what happened.
Gardaí are to conduct a detailed examination of the mobile phones and digital devices of Mark Hennessy and Jastine Valdez to determine if there was any contact between them — but suspect she may have been a completely random victim.
The grim find came at the end of almost two days of searches and some 20 hours after Hennessy was fatally shot by a detective.
Slightly different reports emerged from Garda sources as to the events leading to the shooting, but a number of them suggest Hennessy, armed with a knife, ran at a Garda.
Garda sources said detectives are trained to "shoot to stop" by aiming at the upper body as shooting at arms or legs may not incapacitate an attacker.
It was also pointed out that local detectives do not have Tasers. CCTV from the scene, at Cherrywood business park, in south Dublin, is being examined — and the entire event is now under investigation by GSOC, as required by law.