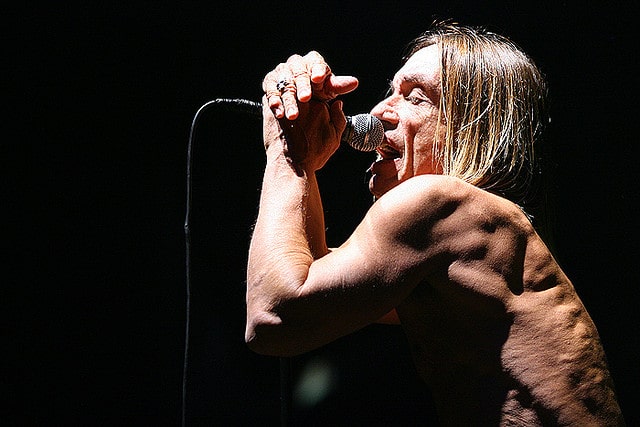 Actor Daniel Radcliffe, has put his name into the hat, to play the iconic rock star Iggy Pop.
Radcliffe, is best known for his teenage wizard role in the Harry Potter series, but has expressed an interest in playing the punk rocker.
Speaking to US radio host Eric J Lawrence, Radcliffe announced his intent to play a young Iggy Pop in a possible upcoming bio film. During the interview, Radcliffe said, "we've got a similar, gnarly, sort of slightly strange, skinny bodies," he said.
Radcliffe has been trying to break away from his Harry Potter image. It started with his hilarious portrayal of a randy teenage romeo, trying to seduce every woman he meets, in Ricky Gervais' Extras.
He then starred in a suspenseful horror-thriller 'The Woman In Black'. Most recently, he has taken on his most controversial role in the film Kill Your Darlings. He plays the Beat poet Allen Ginsberg in the drama, which focuses on the dynamic between Ginsberg, Jack Kerouac and William S Burroughs.
The other day, Radcliffe was a guest DJ on KCRW. The actor chose songs for his ideal playlist, which included Lou Reed – 'Walk On the Wild Side,' The Sex Pistols – 'EMI,' Pixies – 'Broken Face' and The Libertines – 'Time For Heroes'.
He spoke about seeing The Libertines' singer Pete Doherty on a train but was too shy to introduce himself. Radcliffe said:
"I was obsessed with Pete when I was growing up, absolutely obsessed with The Libertines. And then I saw him a few months back on the train, having a cup of tea. I did used to worry about him when I was younger. I felt scared for him because of all the drugs and the lifestyle. I didn't say anything to him about it. It's his business. It's his stuff to deal with. Why would he want to hear anything from me?"