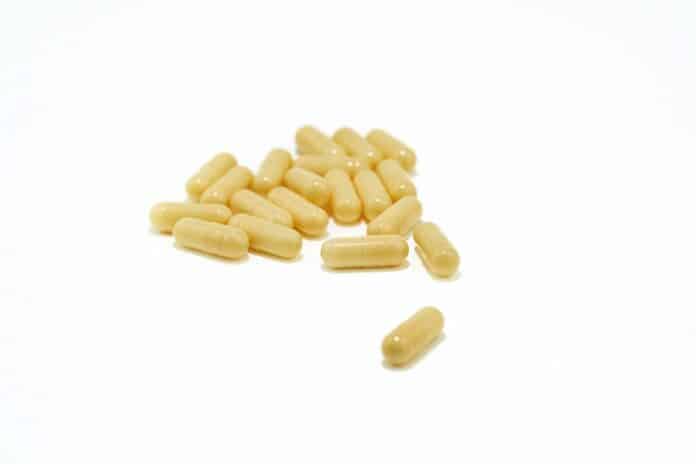 The public have been urged to avoid dangerous fat burning pills after a shipment was seized in Ireland.
The Food Safety Authority of Ireland (FSAI) have said the pills contain a substance that is not fit for human consumption.
The substance is 2,4 – Dinitrophenol or DNP and it has a series of serious and unpredictable side effects and has been linked to a number of fatalities globally.
DNP has been described as a fat burner and has been used frequently in the bodybuilding community.
The capsules contain a yellow powder and the FSAI has urged the public to avoid it and to not purchase it from any online retailer.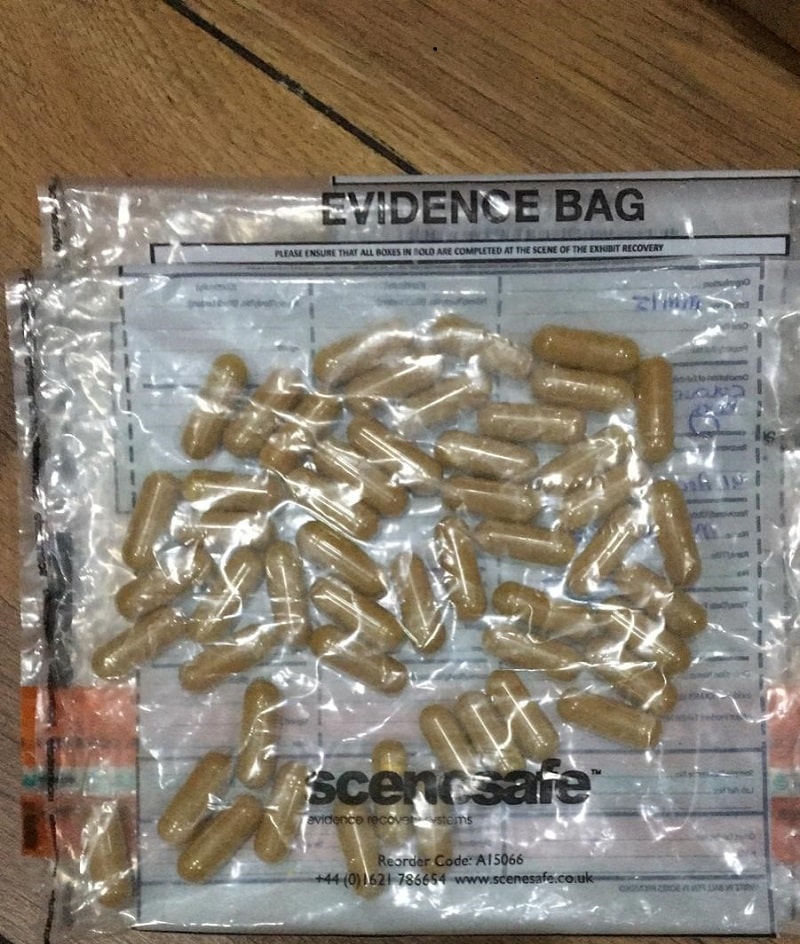 Photo Credit – Food Safety Authority of Ireland
According to the FSAI: "2,4 – dinitrophenol (DNP) is a highly toxic industrial chemical with legitimate uses, but it is not intended for human consumption. DNP is a yellow powder, often put into capsules before being sold to the consumer as a fat loss aid. Following an intelligence led investigation by the FSAI, in cooperation with other State agencies, a quantity of capsules containing DNP were seized. These capsules were made available via the website www.fatburney.com".
The website is no longer in use as the domain is available for purchase.
The Pharmaceutical Journal published an article about DNP in 2019 and has warned that all pharmacists need to know and raise awareness about the dangerous substance.
Many people have taken the fat burning pills and some have sadly lost their lives to it. In 2015, a student named Eloise Parry swallowed eight capsules and was found dead 12 hours later.
Parry was bulimic and bought the pills from a website run by Bernard Rebelo. At his trial, it emerged that Rebelo of Grimsby Grove, Beckton in East London was importing the chemical from China and making £20,000 profit per drum.
He was charged with two counts of manslaughter but they were overturned on a technicality. After a retrial in 2020, he was sentenced to seven years in prison.
Speaking to The Guardian, Simon Thomas, professor of clinical pharmacology at Newcastle University said "There is no such thing as a safe level of use. You can move from well to critical to dead within a few hours. What begins with sweating, high temperature and rapid heartbeat can rapidly progress to muscular spasms, seizures and multi-organ failure. Its fatality rate is very high indeed."
Between 2007 and 2020, 26 deaths were linked to DNP in the UK.
Professor Thomas went on to say "The trouble is, that even if people know the risks, there will be those who will still use it, out of desperation."