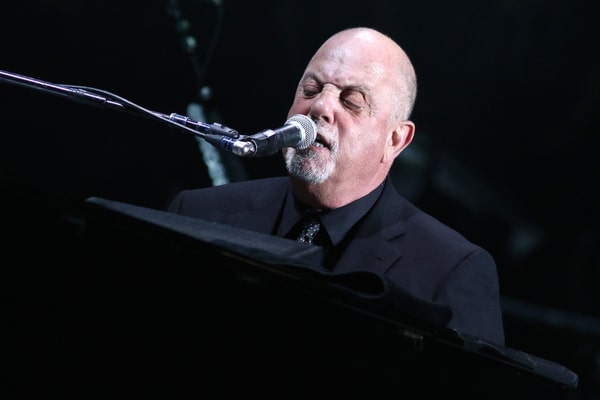 Billy Joel has been popping up the past few weeks all over Long Island.
The "Piano Man" was last photographed on July 4th, smoking a cigar and posing next to a fan's Nissan that sported a "Billy Joel" vanity plate. The fan posed another shot of Billy, who sat down and chatted with the guy for another 20 minutes.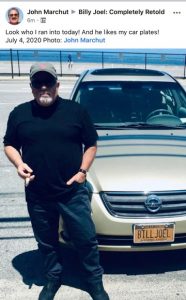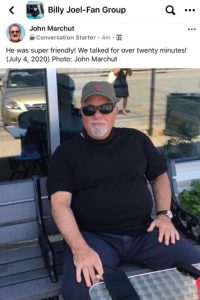 Also buzzing around the Internet is fan-shot footage of Billy from late-June, complete in motorcycle gear, having stopped at a random street in Huntington, Long Island, tickling the ivories on a worse-for-wear upright piano left out for the garbage man.
The passerby who taped the performance and subsequent conversation with Joel was caught off guard and tries to switch his phone's camera from vertical to horizontal.
After playing a few bars of some ragtime music, Billy is seen explaining to someone off-screen that aesthetics aside, the piano is still in fine musical shape.
"Not bad," says Joel to a passerby, when he finished his brief performance. "The action's good. Just needs tuning. It's a perfectly good piano. It's a shame to throw it out. At least donate it to St. Vincent Depaul," he says, referring to a local thrift shop. "They'd probably take it."
His final assessment: "The pedals work. The action is great."
Joel turned 71 on May 9 and many of his 2020 concerts have already been moved to 2021, due to the pandemic.