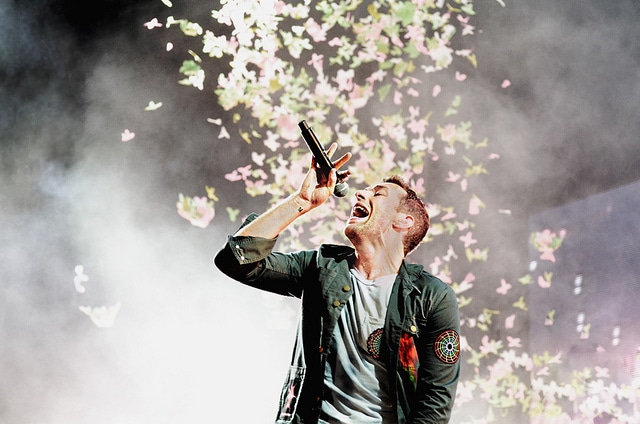 Coldplay appeared on TFI Friday last week and played their newest track 'Adventure of a Lifetime' on the show. The band played a four song set on the night which included the new single.
As well as playing their new track, Coldplay also performed another new track 'Amazing Day', as well as old favorite 'Clocks' and one of their more recent singles 'A Sky Full Of Stars' .
In a recent interview, Coldplay frontman Chris Martin spoke about the new single saying "When we finished [the song], we were like, 'Okay we are probably ready to come out again'. This is one of those songs that brings everything else together on a project. I'm not really on it that much – I sing a bit and play a bit of piano – but it's really the rest of the band on form. It makes me happy to listen to it."
Martin also revealed how Slash had an influence on the song "I'd been begging Jonny [Buckland] our guitarist for years to make a riff that I like as much as 'Sweet Child O' Mine' by Guns N' Roses, then he showed me that one, and I was like, 'That's it!' So those elements all came together, and we just wanted to kind of embrace our love of joyful music and sort of let it free."
You can check out Coldplay's performance on TFI Friday here.
Photo Credit: Andrea Labate