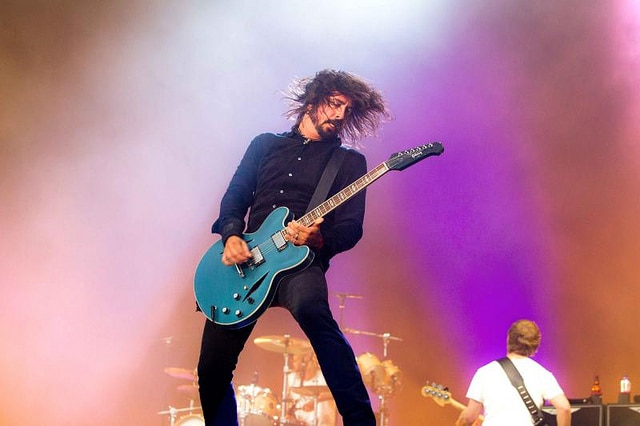 In a bizarre incident at a gig in Sweden, Foo Fighters frontman Dave Grohl fell off the side of the stage and broke his leg. If that wasn't crazy enough , after he broke his leg he reassured the fans that he would still play the show despite the situation.
After he had some brief medical assistance he returned to the stage and played a full 2 hour set with a broken leg. Grohl played the whole gig sitting down but it didn't stop him from still putting on a show.
While he was on the ground dealing with what had just happened, he asked for a mic to tell the fans that he was going to finish the show. Grohl first confirmed the situation "I think I just broke my leg"
Grohl then vowed to continue on "You have my promise right now that the Foo Fighters, we're gonna come back and finish this show," he said. "But right now, ladies and gentlemen, I'm gonna go to the hospital, I'm gonna fix my leg. But then I'm gonna come back, and we're gonna play for you again! I'm so sorry!"
Foo Fighters were forced to cancel 2 of their upcoming shows after the accident. They missed Pinkpop festival in the Netherlands and also a show in Switzerland. It is still yet unclear whether or not they will be cancelling anymore shows due to the incident.
Watch the video of Grohl falling of stage and then continuing to play on down below.
Photo Credit: Ben Houdijk