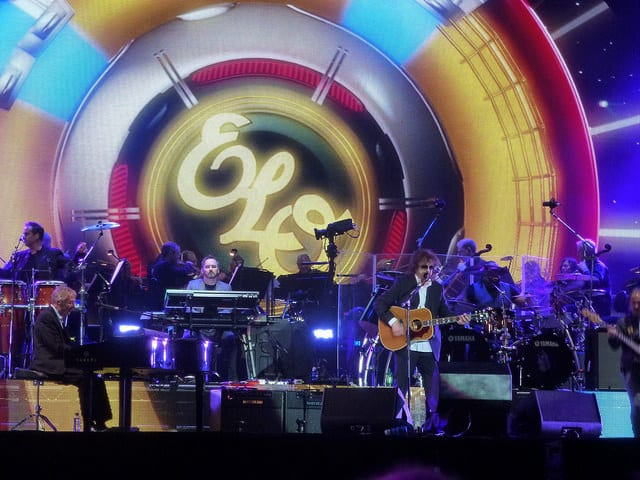 Jeff Lynne and the Electric Light Orchestra recently performed an ELO classic on American talkshow Jimmy Kimmel Live. 
ElO appeared on the show on Monday night and played a number of tracks. Among them was their classic single from 1975 'Evil Woman' which was from their fifth album Face The Music. 
The single was their first worldwide hit back in the day and was a Top 10 hit in several countries including the US where it was No. 10 on the US Billboard Hot 100.
ELO performed two other tracks on the show which were both from the band's new album Alone In The Universe. They played 'When I Was A Boy' & 'Alone In The Universe' on Jimmy Kimmel Live.
The band announced earlier this month that they have added a number of new dates to their tour next year. As well playing at Dublin's 3Arena on the 29th of April next year, they have added new dates in Manchester and Birmingham.
ELO formed in Birmingham in 1970 and are playing 3 shows next year in their hometown. They will also play in places such as Glasgow, Leeds and Newcastle too name a few.
You can check out Jeff Lynne and Co performing their classic hit ' Evil Woman' and their new single 'When I Was A Boy' down below.
Photo Credit: Paul Careless