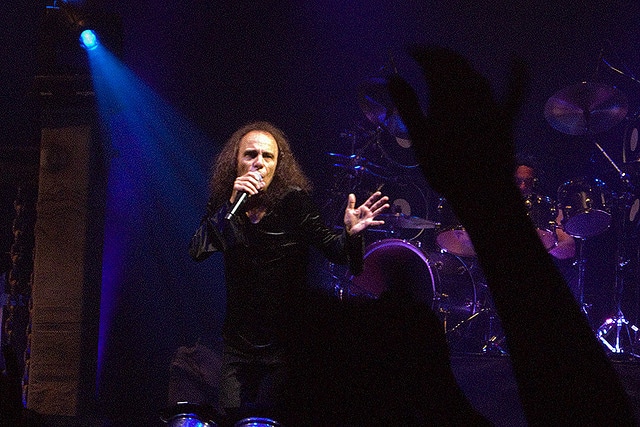 The full interview from 2004 with heavy metal icon Dio has recently been released. The owner of Banger Films Sam Dunn released the interview in its entirety for everyone to see.
The well known Dio interview was originally done back in 2004 and was included in the film Metal: A Headbanger's Journey. Dunn and his team set up the company to produce the film.
The interview was used in the movie but it was an edited version of the interview and only some bits were put in the film. Bangers Films first motion picture would later pave the way for the rest of their Heavy Metal films.
On November 25th, 2009 Dio was diagnosed with stomach cancer and had to cancel all of his upcoming show. He never recovered from the illness and on May 16th, 2010 he passed away.
In light of his death Sam Dunn said that it was only right to release the full interview and let the fans see the whole thing . The interview became popular in its own right amongst fans of the band.
Dunn said "Watching it again after many years away made me realise how important this interview was. We knew we wanted to talk about the role of Satan and Satanism in metal. But Ronnie took that topic to a whole other level."
He finished with "I miss Ronnie – I'm sure you do too. So I'm glad we can share this clip with you." You can watch the interview in full down below.
Photo Credit: Víctor Varela Millanao