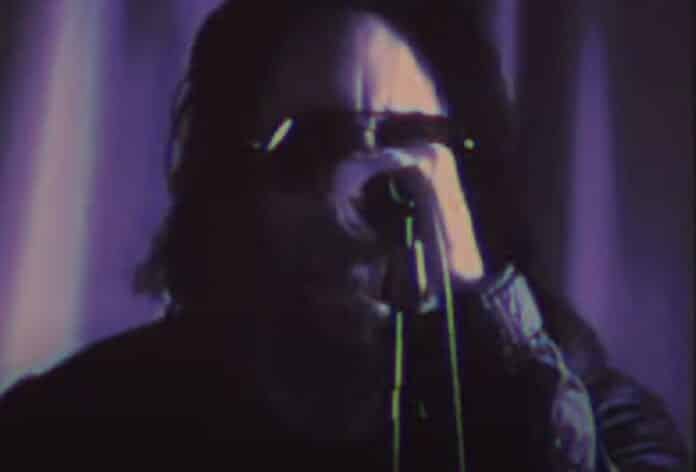 Nine Inch Nails have shared a new cover of David Bowie's track 'Fashion'. The band recently took part in the live stream tribute event for the star man singer and have continued their tribute with this electric cover.
Rolling Live studios shared the video and in announcement, they said "On January 9, 2021 Trent Reznor, Mariqueen Maandig Reznor, and Atticus Ross helped celebrate David Bowie's life and legacy by performing a rendition of Fashion for A Bowie Celebration: Just For One Day!"
"Even with COVID restrictions leaving us with a limited crew, the show went on and received great reviews and reception. We worked with the NIN creative camp after the concert livestream cutting together this performance to include the Bowie alumni band members who played with Trent, Mariqueen and Atticus – this is the performance we wanted everyone to see during the livestream and are thrilled you get the chance to now do so."
The new video is also a fundraiser for the charity organisation 'Save The Children'. The charity organisation works around the world to help children. You can donate here.
You can watch Nine Inch Nails' cover below. It features Trent on lead vocals, Mariqueen on backing vocals, Atticus on programming, arranging and mixing, plus Mike Garson on piano, Carlos Alomar and Gerry Leonard on guitar, Mark Plati on bass, Sterling Campbell on drums and Catherine Russell on backing vocals.
'Fashion' was released by Bowie in 1980. It was the second single from the 'Scary Monsters (And Super Creeps)' album. The song was Bowie's first chart single in America for four years at the time of its release. It featured heavily on his tours throughout the 80s and the song was used in the closing ceremony of the London 2012 Olympics.
Nine Inch Nails were recently inducted into the Rock and Roll Hall of Fame. The band were inducted by Iggy Pop.
In an interview with Rolling Stone magazine, NIN frontman Trent Reznor described his shock at being inducted into the Hall of Fame.
"I'm actually quite surprised. When I look back at how Nine Inch Nails are received, it always seems like we fall between the cracks or we're not in this category or 'that thing'. I don't know if it's a defense (sic) mechanism, but I just assumed we'd stay in that category, so I'm pleasantly surprised to see us acknowledged. It feels pretty good."