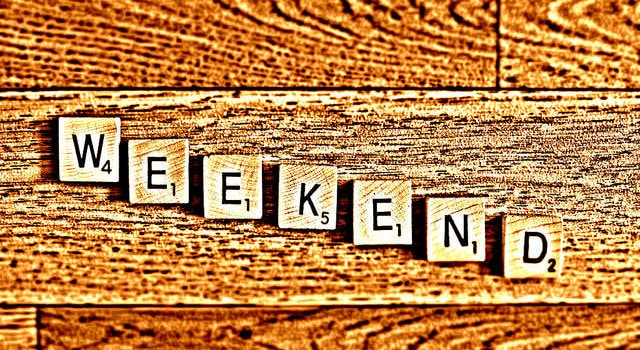 Off the Grid this weekend and missed out on all the latest music news? The ultimate music festival, Glastonbury took place this weekend. Did you get all the goss from it? Don't worry, we've got you covered. Here's a roundup of all you missed.
-Foo Fighters finally headlined Glastonbury Festival on Saturday night (June 24), after they were forced to pull out in 2015 due to Dave Grohl's broken leg. They played a mammoth set to one of the biggest crowds of the festival so far. Grohl dedicated opening song 'Times Like These' to Florence + The Machine, who stepped in as replacement headliners in 2015.
-The Killers returned to the same stage they made their festival debut at in 2004. The band surprised fans with a secret set at a packed-out John Peel stage at Glastonbury festival today (Sunday, June 25). Walking out to 'Teenage Kicks' by The Undertones (the famed favourite song of the late DJ Peel), frontman Brandon Flowers joked: "They say you play the John Peel Stage twice in your career, once on the way up and once on the way down. It's good to be back." They played a collection of classic hits, such as 'Mr Brightside', 'Somebody Told Me' and 'Smile Like You Mean It', as well as new single 'The Man'.
-Biffy Clyro have labelled this year's Glastonbury Festival as "one of the most positive places in the world right now". The Scottish band were playing the festival's Pyramid Stage on Sunday evening (June 25) when front man Simon Neil told the crowd before his band's song 'Black Chandelier': "It's been a long time since there's been a dry Glastonbury, so you guys must be doing something right." Launching a confetti cannon numerous times during their set, Biffy played songs from their 2016 album 'Ellipsis', including lead singles 'Wolves Of Winter' and 'Animal Style', as well as classic cuts such as 'Many Of Horror' and 'Mountains'.
-Radiohead opened their Glastonbury headline set with 'Daydreaming' from last year's album 'A Moon Shaped Pool', then performing 'Lucky' as their set's second song. The band sporadically play the song live and its performance seemed to mark the 20th anniversary of OK Computer. They finished with 'Karma Police', with fans chanting the song's refrain as Radiohead left the stage. Somewhat surprisingly, the band also performed 'Creep' for the Glastonbury crowd, despite the huge single often being left off sets!
And finally…. in non-Glastonbury news!
-Queen + Adam Lambert began their most recent North American on Friday night (June 23) Irish audiences will have a chance to see them when they play Dublin's 3Arena, November 25th. Until then, check out their awesome performance here of 'Don' Stop Me Now' on the Jimmy Kimmel show.
Tune into NOVA for your diet of guitar-based music to Dublin, Kildare, Meath & Wicklow.
NOVA is available on Facebook, Twitter and on it's website – www.nova.ie. It can be received on 100.3FM in the Greater Dublin area and can be received nationwide on its Smartphone apps and via the Irish Radio Player.ore updates as we hear them.