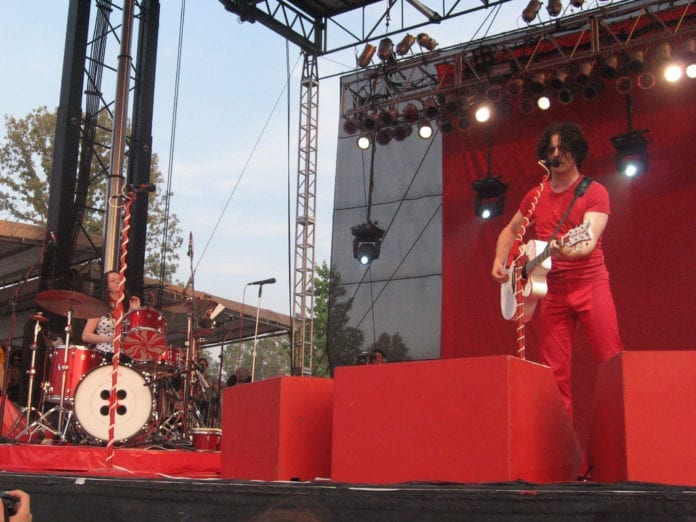 The White Stripes' 20TH Anniversary Celebrated With A Special Recording – The White Stripes, Jack and Meg White, have just celebrated a big anniversary. The duo played their first gig twenty years ago on July 14th, 1997. They performed three songs in total at The Gold Dollar open mic night in Detroit. And to celebrate the landmark moment, Jack White's label ' Third Man Records' has released a very special live recording of the gig on streaming and digital services for the first time.
But that's not all! The duo are also celebrating another anniversary – the 10th anniversary of their sixth and final studio album together, 'Icky Thump'. The record will also be released as a deluxe reissue box set. The band split in 2011, just four years after the release of 'Icky Thump', which won a Grammy for Best Alternative Music Album in 2008.
To further celebrate the tenth anniversary of 'Icky Thump' and The White Stripes' 20th Anniversary, Third Man Records will also release a coloured double LP set complete with 12" reissues of the record's nine b-sides. Fans will be delighted to hear that 'The Red Demos' will also be included as well as pin badges, a photo book and an art print by album designer Rob Jones.
The White Stripes split in 2011 after 14 years of making music together. The pair married in 1996 after meeting each other in Detroit, and began their own band. But they wanted the rest of the world to know a different story about their relationship. In a bid for their music to be taken more seriously, the two said that the reason they shared the same last name was because they were siblings. The lie fooled a lot of people, but their true relationship was exposed as they became more and more famous. By the time the world knew the truth, they were already divorced (in 2000).
We always have our fingers crossed that the band will reunite some day!
Photo Credit: arch2452