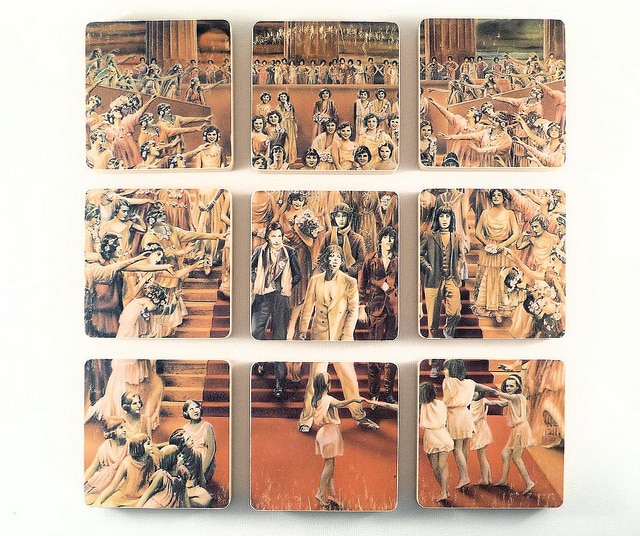 It's Only Rock and Roll is the twelfth studio album from The Rolling Stones and it was released on the 16th of October 1974.  The album reached #1 in the US and #2 in the UK when it released.
It's uneven, but at times It's Only Rock 'n Roll catches fire. The songs and performances are stronger than those on Goats Head Soup; the tossed-off numbers sound effortless, not careless.
Throughout,the Stones wear their title as the "World's Greatest Rock & Roll Band" with a defiant smirk, which makes the bitter cynicism of 'If You Can't Rock Me' and the title track all the more striking, and the reggae experimentation of 'Luxury', the aching beauty of 'Time Waits for No One', and the agreeable filler of 'Dance Little Sister' and 'Short and Curlies' all the more enjoyable.
It's Only Rock 'n Roll is a decadent album because it invites us to dance in the face of its own despair. It's a desperate album that warns at the end of one side that "… dreams of the nighttime will vanish by dawn," and on the other that a Kafkaesque "someone is listening, good night, sleep tight." It's a rock 'n' roll album because it's so goddamn violent.
The album has its playful moments but its most characteristic instant is Charlie Watts's first drumbeat on 'It's Only Rock 'n Roll'. It resonates like the sound of a shotgun. That violence — transmitted through the singing, words and music — makes It's Only Rock 'n Roll one of the most intriguing and mysterious, as well as the darkest, of all Rolling Stones records. Time has become just one more reality to face and to deal with.
Guy Peellaert did the cover art. He also did the portraits of rock stars which make up the beautiful book Rock Dreams. There are five impressions of the Rolling Stones, but the one that best captures the feeling of It's Only Rock 'n Roll isn't of the Rolling Stones at all, but of Frank Sinatra. On the last page, Sinatra is standing in the dark shadows of stage lighting with a mike in one hand and a drink in the other. The caption says: "… Hope I die before I get old."
Tracklist:
1. If You Can't Rock Me
2. Ain't Too Proud to Beg
3. It's Only Rock and Roll
4. Till the Next Goodbye
5. Time Waits For No One
6. Luxury
7. Dance Little Sister
8. If You Really Want To Be My Friend
9. Short and Curlies
10. Fingerprint File
Photo Credit: Mary McCoy