Roger Daltrey says that the issues of alienation found in the Who's Quadrophenia easily apply to today's youth.
Daltrey and Pete Townshend are currently leading the band through Quadrophenia's second revival, performing the 1973 double album in it's entirety for the first time in over 15 years.
"Quadrophenia and More" arrives in Dublin June 16th for one night at the O2.
Buy your tickets here!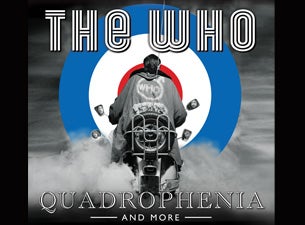 Roger says "Teenagers' problems never really change over the decades, explaining, "I've never met someone who always fit in. That period of your life, going through adolescence, that kind of story doesn't change. I think everyone goes through that. I don't think that there's any problem (relating). . . This is an album that holds together the most. There was no interference from other writers."
Pete Townshend was asked about how alienated a kid can really be these days in the age of the Internet and social media: "I think the situation is sharpened by that. If you're one of those people who gets left out of the loop — if you can't do Twitter — you must feel pretty lonely. And I do think, today, that's what's so extraordinary about social media. The Internet is getting faster, . . . but the idea (that) young people have a short attention span is just rubbish. Music is becoming such a richer, deeper field. When they find something they love, they'll give it their time and attention."