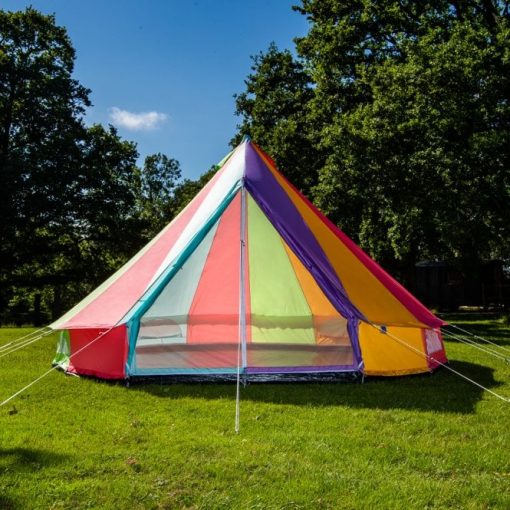 This weekend Radio Nova is again bringing you a long weekend of the best LIVE music from the biggest music acts in the world past and present.
It's our 3rd #StayAtHome Music Festival in Lockdown and this time around Colm & Lucy want to make it extra special giving away a tent for you to own and pitch in your backyard and create your own festival vibes with the family.
You could win a 5 metre Bell Tent that will sleep up to six people comfortably. The tent is very light to carry and is extremely waterproof worth €599. It's a very versatile tent and can be used for camping trips, playrooms or just an extra bit of space in the garden. And it's Available now from Pamper The Camper. 
Yeah we know all the festivals are cancelled and everyone is on lock down but that doesn't mean you we can't have our own adventures at home! Make this summer a special one full of memories by having a "Staycation" in your own back garden.
Pamper The Camper's range of affordable polyester bell tents bring a sense of magic to your very own glampsite. Pack up the kids and sleeping bags, put on the BBQ and Radio Nova and let the festivities begin!
To win the tent just film your "pitch" for Colm & Lucy and tell them why you deserve the prize. Make sure your video is filmed in the spot you want to pitch the tent and tune in this week from 6-11am to see if you are a winner.
Email [email protected]