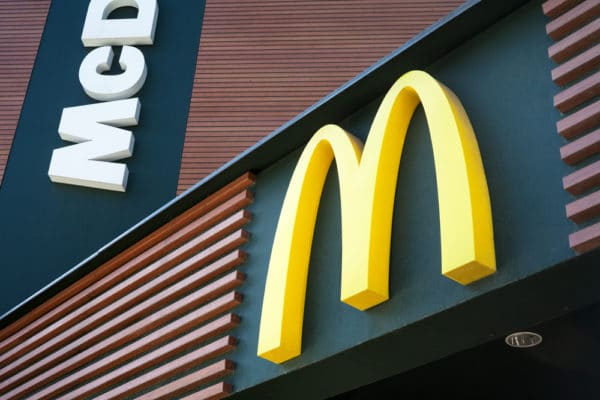 A woman received a fine by police for travelling across three counties to get a burger from McDonalds in the UK. She clocked about 100 miles!
The woman who is in her 30s was issued with a Fixed Penalty Notice by West Yorkshire police. She had driven from Lincolnshire for a McDonalds meal with her sister in Scarborough. They were in breach of Covid-19 travel rules.
McDonalds "Not classed as essential travel"
Rachel Wood is Chief Inspector of North Yorkshire Police. She said, "Driving through three counties to get a burger is not classed as essential travel".
Chief Inspector Wood continued, "Most people in North Yorkshire are trying really hard to stop the spread of Covid in our communities and protect the vulnerable".
She also offered a little message of hope. She said "When this pandemic is over, we know everyone's looking forward to going where they want, when they want."
Police in the UK have also confirmed that 45,000 fines were issued to people across Britain for breach Covid-19 travel restrictions. 
Martin Hewitt, is the chairman of the National Police Chief's Council. He warned that police will not waste any time reasoning with people who show "no regard" for other people's safety.
Meanwhile in Ireland:
As well as McDonalds, it has also been reported that a man was jailed in Dublin for breaching Covid-19 travel restrictions. Another Dublin man was jailed for 30 days. Another man from Leitrim was sentenced to 2 months.
An Garda Síochana issued the following statement, "We have been consistent in our graduated policing response to supporting Public Health Regulations and guidelines in line with our tradition of policing by consent. This has seen Garda members engage, explain, encourage and, as a last resort, enforce".
They added, "From today, where breaches of the travel regulations are detected and a person does not comply with a direction of An Garda Síochána, a prosecution now can be commenced by means of a €100 Fixed Charge Notice. Where more appropriate, An Garda Síochána may seek a direction from the Office of the Director of Public Prosecutions".