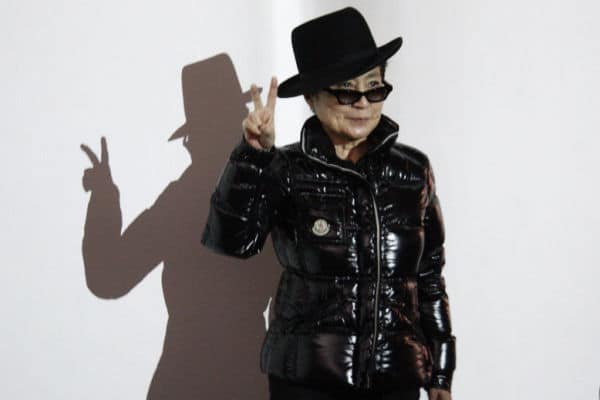 Yoko Ono has marked her 90th birthday by launching a 'Wish Tree' website.
The website which was set up to coincide with Ono's birthday (February 18), allows virtual wishes to be posted online.
This can be done via an interactive wish tree.
Celebrating this landmark occassion which takes place tomorrow (February 18), Sean Ono Lennon the son of Yoko and the late Beatles legend John Lennon, set up a virtual "wish tree", allowing people to post their wishes online.
They can also plant trees as a tribute to Yoko.
"make a wish"
This idea for 'Wish Trees' first came to light from Yoko Ono in 1996.
Since then, she has collected almost two million wishes from over 200 million physical installations of the wish tree. This covers over 35 countries.
On the original instruction for this Wish Tree, Yoko Ono wrote the following words.
Make a wish
Write it down on a piece of paper
Fold it and tie it around a branch of a Wish Tree.
Ask your friend to do the same.
Keep Wishing
Until the branches are covered with wishes
You can check out this new website here.
Last December, Beatles music icon Paul McCartney revealed that he wrote the song 'Here Today' to cope with the death of John Lennon.
Lennon was shot dead in 1980. He was married to Yoko Ono at the time of his death.
"I was in a building that would become my recording studio, and there were just a couple of little empty rooms upstairs", McCartney said of the track during the interview.
"So, I found a room and just sat on the wooden floor in a corner with my guitar, and just started to play the opening chords to 'Here Today'". 
The lyrics read, "If I say I really knew you well, what would your answer be, if you were here today?".
"Well, knowing you, you'd probably laugh and say / that we were worlds apart, if you were here today / But as for me I still remember how it was before / and I am holding back the tears no more".