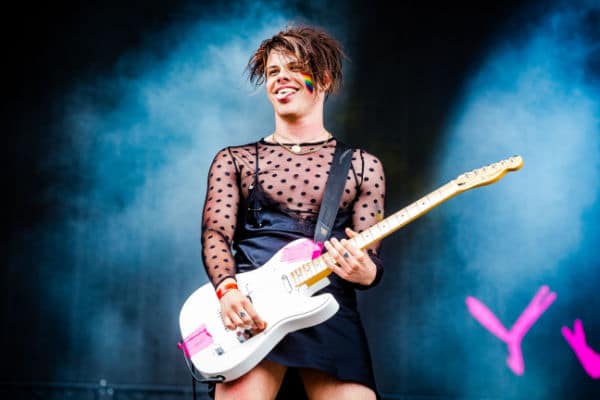 UK singer Yungblud has been confirmed as one of the headline acts at the Wilder Than Pictures series in August.
This series will showcase a set of shows, which will take place live at the National Museum of Ireland, Collins Barracks, Dublin.
Along with Yungblud, the series will also see Swedish double act First Aid Kit also taking to the stage. Interested in pre sale tickets?, you can sign up here.
Tickets will go on general sale via Ticketmaster or the Singular Artists website, on Saturday 4 March at 10am. The shows themselves will also kick off on 23 August 2023.
Yungblud And His Irish Roots
Speaking about the shows last year, Yungblud whose real name is Dominic Harrison, said that he was thrilled to be returning to the Emerald Isle.
"My ex-girlfriend was from Cork, so I was down there every three weeks or so", the Patience singer said. "Someone did an Irish slang test with me on the radio, and I got eight out of ten! I got most of it right – like, 'The neck!'.
"I can't wait to come back to Ireland," he added. "I love it. It's always a riot. We always go for a pint of Guinness in Temple Bar after our gig, but I don't know what that's going to be like this time – there might be too many people now!".
Yungblud is a singer who boasts 7.9 million subscribers on Spotify, along with five million TikTok followers, as well as nine figures for YouTube viewers.
Last September, the singer released his third studio self-titled album, which soared to the top spot in the UK album chart on the week of its release.
In 2020, his album weird!, also topped the UK album chart, as well as being certifed gold.
This news comes just days after Ed Sheeran had confirmed a set of shows across the UK and Europe. More on this here.