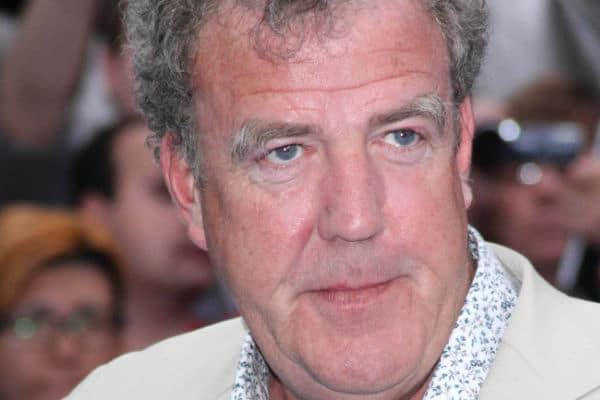 ITV have insisted that Jeremy Clarkson will not be sacked as host of Who Wants To Be A Millionaire?
The broadcaster confirmed this news following widespread rumours that Clarkson was to be removed as host of the show, which hit the headlines this week.
"views have always been made clear"
Rumours of Clarkson's future came about following a column published by the former Top Gear host to the Sun newspaper about Meghan Markle last December.
In the column, Clarkson wrote that he had been "dreaming of the day when she (Meghan Markle) is made to parade naked through the streets of every town in Britain while crowds chant, 'Shame!' and throw lumps of excrement at her".
In light of this, Clarkson received huge criticism from many household names, including comedian Jason Manford and TV presenter Carol Vorderman, along with his own daughter Emily.
"My views are and have always been clear when it comes to misogyny, bullying and the treatment of women by the media", Emily wrote on her Instagram account. "I want to make it very clear that I stand against everything that my dad wrote about Meghan Markle and I remain in support of those that are targeted with online hatred".
"avoidance of doubt"
Since then, ITV have released a statement, confirming that neither Clarkson or Who Wants To Be A Millionare? will be "cancelled". 
"As we have said for several weeks, ITV is contractually committed to a further series of Who Wants To Be A Millionaire? (which has now been recorded)", a spokesperson said. "There are no further commissioning commitments beyond that currently as is typical with such shows where we make commissioning decisions on a series-by-series basis". 
"Therefore for the avoidance of doubt, neither Who Wants To Be A Millionaire? nor Jeremy Clarkson have been cancelled". 
Clarkson's column became the most Independant Press Standards Organisation's most complained piece in the UK.
He had previously apologised for the article.
Oh dear. I've rather put my foot in it. In a column I wrote about Meghan, I made a clumsy reference to a scene in Game of Thrones and this has gone down badly with a great many people. I'm horrified to have caused so much hurt and I shall be more careful in future.

— Jeremy Clarkson (@JeremyClarkson) December 19, 2022
The presenter replaced Chris Tarrant has host of the popular show in 2018.