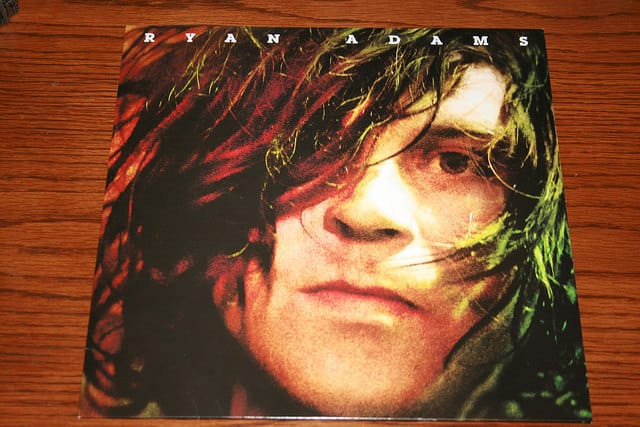 Ryan Adam's self titled album hits the shelves today, and he's released some hilarious promo clips for the LP on YouTube.
The the informercial features Jeff Garlin (Curb Your Enthusiasm), Bob Mould (Musician), Don Was (Producer) and Garry Shandling (Comedian).
Shandling receives a distressed phone call from Garlin over the condition of his parakeet. The entertaining video is a caution for all of our feathered friends, As Don Was warns at the end of the video, "The new self-titled Ryan Adams album … It's not for the birds." It also shows some interesting insights into the Ryan Adams recording sessions.
The second clip is Garlin warning Adam's manager Shandling, that listening to the new record will turn you into a zombie.
This is singer-songwriter's fourteenth record, and his first LP in three years since Ashes & Fire in 2011.
Adams produced the new album at his Pax-Am studios in Hollywood, Los Angeles. The first single from the album is 'Gimme Something Good'. In the song's video, Adams is joined by the one and only Elvira.
Why did Adams name the record after himself? "I could not think of a name for this record. Everything I came up with sounded so stupid. Everything sounded like a King Crimson album title, some convoluted s**t.  I can't call this Shadows or something, I just can't do it," Adams told Sterogum.
In the intervening years since his last record, Adams has released an EP 7 Minutes In Heaven, with his side project punk rock band Pornography, as well as working as a producer on Fall Out Boy's EP PAX AM DAYS.
Adams has just started touring in the United States and announced five dates in the UK for September. Unfortunately he has not yet announced any Irish tour dates.
Watch the funny promo clips below.
Ryan Adams track list:
Gimme Something Good
Kim
Trouble
Am I Safe
My Wrecking Ball
Stay With Me
Shadows
Feels Like Fire
I Just Might
Tired Of Giving Up
Let Go