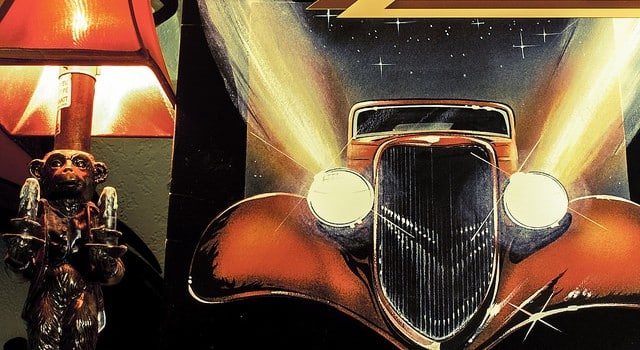 On March 23rd 1983, ZZ Top released their eighth studio album Eliminator. The album represented a slight change in style for the hard rocking blues band as they updated their sound adding synthesizers, something they had played with on their previous album 1981′s El Loco.
The band which is made up of singer/guitarist Billy Gibbons, bass player Dusty Hill and drummer Frank Beard shot to fame with hits from the album like 'Gimmie All Your Lovin' 'Legs' and 'Sharp Dressed Man'. The latter's music video received a great amount of rotation on the then music channel MTV giving the band an instantly recognizable image.
The album's cover was the first to feature the famous Eliminator car. The car, which is a customized 1930′s Ford Coupe, would go on to be an iconic image for the band and would feature in music videos for the singles.
The album helped to bring the blues to a pop audience making ZZ Top an influence for many artists to come. Eliminator would go on to sell 10 million records in the US alone.
Track List
1 – Gimme All Your Lovin'
2 – Got Me Under Pressure
3 – Sharp Dressed Man
4 – I Need You Tonight
5 – I Got The Six
6 – Legs
7 – Thug
8 – TV Dinners
9 – Dirty Dog
10 – If Only I Could Flag Her Down
11 – Bad Girl
Photo Cred: Kenneth Hagemeyer