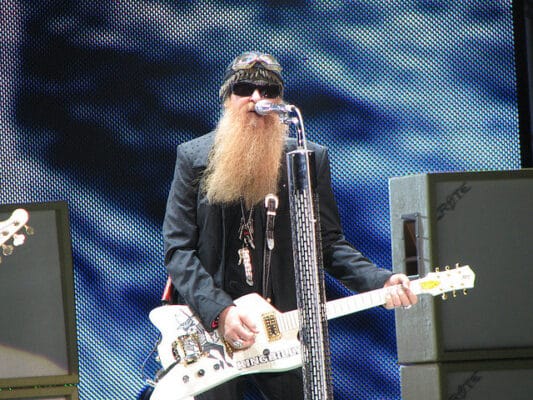 ZZ Top guitarist Billy Gibbons has released a teaser for his upcoming solo album which is due out next month. The album is to be called 'Perfectamundo' and was co-produced with Joe Hardy.
The album was recorded in a number of different locations which include Houston, Los Angeles, Austin and Pontevedra in Spain. A lot of the music on the album is inspired by Cuban music and features a group of musicians that have been dubbed the BFG's.
Among some of the members of the group include Martin Gugiui on piano, Hammond B3 player Mike Flanigan, vocalist/bassist Alex Garza and drummer Greg Morrow. Producer Joe Hardy also contributed some additional guitar, keys, bass and vocals.
In anticipation of the release of the new album Billy Gibbons recently released a new single along with a music video. Gibbons released a cover of rockabilly singer Roy Head's hit single 'Treat Her Right' which was released in 1965.
Now Billy Gibbons has released a new teaser for his album which goes behind the scenes as he recorded the album. You can check out the teaser as well as the official video for 'Treat Her Right' down below.
Photo Credit: Kasra Ganjavi