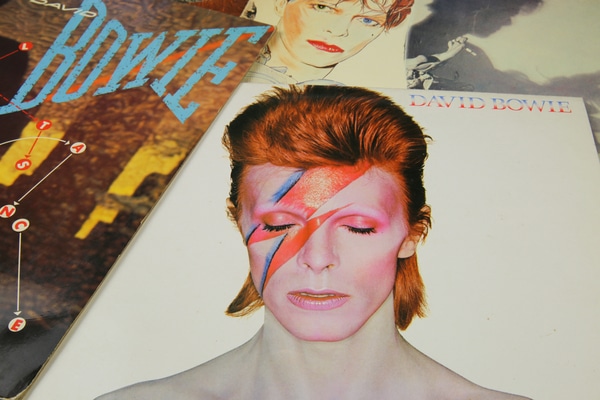 The David Bowie film The Man Who Fell To Earth from 1976 is to be adapted into a graphic novel.
This novel is illustrated by Dev Pramanik and written by Dan Watters.
The Man Who Fell To Earth saw Bowie star as extraterrestrial Thomas Jerome Newton crashing on earth to find a way to ship water to his dying home planet. This film was based on Walter Tevis' 1963 novel.
David Bowie Film "an awful lot to say"
On the novel, Watters had this to say.
"The Man Who Fell To Earth is a masterpiece of a film with an awful lot to say; about men, about the Earth, and lots of things in between". 
"There are ideas in the film, about climate crises and corporate greed, that are more relevant now than they were when Nicolas Roeg set out to make it", he added.
"And now here we are. I think it's high time to look at the world through Thomas Newton's mismatched eyes all over again. Perhaps he'll see something we've been missing".
The Man Who Fell To Earth is to be released in the fall of 2022. You can also pre order the novel on Amazon and Forbidden Planet.
David Bowie has starred in a myriad of films during his illustrious career. These films include Twin Peaks: Fire Walk With Me, Labyrinth, and The Hunger. 
"Five Years"
Earlier this month, Ken Scott who co produced David Bowie's The Rise and Fall of Ziggy Stardust and the Spiders From Mars album has said that the singer was in tears when he performed the record's opening track, "Five Years".
"With all of the top name artists I've worked with, and vocalists, I've never come across anyone quite like that", Scott said.
He added, "The first track on Ziggy, 'Five Years,' by the end of the take he (David Bowie) was bawling his eyes out. There were tears rolling down his face. Now, unfortunately when one is mixing, doing a final mix, you're trying to be dramatic, should we say, and put everything across as best you can. And when you do that sometimes these little bits and pieces get a little lost".
More on thish here.