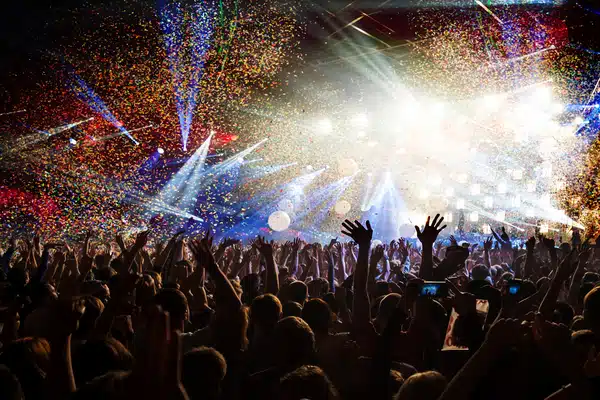 5,000 people attended an gig in Barcelona over the weekend as part of a Covid-19 experiment.
The show saw the Palau Sant Jordi arena play host to Spanish rock band, Love of Lesbian in the biggest European concert since the pandemic struck.
The event went ahead with the health authorities' permission with everybody who attended tested ahead of the gig. It was also reported tha three of the first 2,400 people tested came back with positive covid tests. They did not attend the concert.
Catalunya Informació tweeted a video of the event.
The antigen test results were reported to the attendees within 10 to 15 minutes via an app on their phones. The ticket price of $23 (£20) came with the rapid test and mask included.
This is part of a series of events that have occurred over the last 6 months, with a view to holding live music events with no social distancing and rapid testing is employed.
This comes after 1,000 people also attended another experimental gig in Barcelona's Primavera Sound Festival in a 1,600 capacity venue. Results in January found this gig had no rate of infection.
This comes after a study conducted in Germany found that the chances of you potentially catching Covid-19 at a music concert is quite low. The study also took place in Dortmund's Konzerthaus. See Nova's report here for more.
We also recently reported that festivals in Leeds and Reading are to go ahead this year along with the Isle of Wight. As well as a possible September show for Glastonbury.
As well as Barcelona
Two weeks ago, New Zealand band Six60 confirmed they were to perform live to a crowd of 50,000 people in April at Auckland's Eden Park.
Their frontman, Matiu Walters said this.
"Because of the hard work that New Zealand has done as a community we're in the privileged position to be able to perform to an audience of this size. It's a great reward".
He also added, "We're stoked that it's become a reality and it's a real honour to bring our show to the garden of Eden. We can't wait".