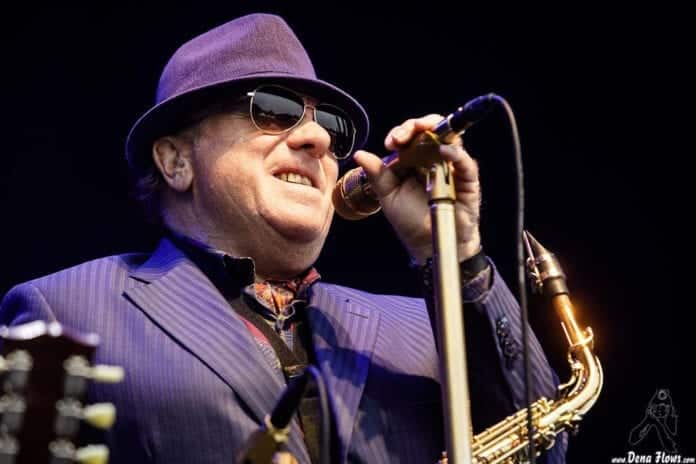 Van Morrison is set to release his 37th album, Roll with the Punches. The album will be released this autumn, supported by tour dates throughout the USA and U.K.
You can pre-order the album now or wait until the 22nd of September to get your hands on a copy! 'Keep me singing' was Morrison's most recent release which entered him into the top 10 charts across the world. His new album is filled with 15 tracks with blends of new original numbers that also include a variety of covers of classic blues songs. Morrison has argued that this balance reflects the way he has always approached making music.
"From a very early age, I connected with blues" said Morrison. "The thing about the blues is you don't dissect it – you just do it, I've never over analysed what I do; I just do it and that's why blues works – it's an attitude. I've been lucky to have met people who are the real deal- people like John Lee Hooker, Jimmy Witherspoon, Bo Diddley, Little Walter and Mose Aliison. I got to hang out with them and absorb what they did. They were people with no ego whatsoever and they helped me learn a lot."
Morrison has focused on an interpretive approach while recording this album, calling it "performance oriented" as a whole.
"Each song is like a story and I'm performing that story" he explains. "That's been forgotten over years because people over-analyse things. I was a performer before I started writing songs and I've always felt like that's what I do."
When Morrison returns to the road in support of Roll with the Punches, he will have the chance to test his performances in front of fans. On Sept. 10 he will appear at the Outlaw Music Festival in Hershey, Penn. He'll then play another 5 dates in the US and then return back to the U.K.
You can view the Roll With The Punches track list below along with the complete list of announced tour dates.
Van Morrison Tour Dates
September 10 – Hershey, PA @ Hershey park Stadium
September 14 – Nashville, TN @ Ascend Amphitheatre
October 13 – Rancho Mirage, CA @ The Show at Agua Caliente Casino Resort Spa
October 14 – Rancho Mirage, CA @ The Show at Agua Caliente Casino Resort Spa
October 20 – Oakland, CA @ Fox Theatre
October 21 – Oakland, CA @ Fox Theatre
November 6 – Edinburgh, SCT @ Edinburgh Playhouse
November 7 – Glasgow, SCT @ Glasgow Royal Court
November 12 – London, U.K. @ Eventim Apollo
November 13 – Birmingham, U.K. @ Birmingham Symphony Hall
November 15 – Liverpool, U.K. @ Liverpool Philharmonic Hall
November 20 – Cardiff, U.K. @ St. David's Hall
November 21 – Bristol, U.K. @ Colston Hall
November 24 – Torquay, U.K. @ Princess Theatre
November 25 – Plymouth, U.K. @ Plymouth Pavilions
December 4 – Belfast, IRL @ Europa Hotel
December 5 – Belfast, IRL @ Europa Hotel
Roll With the Punches Track List
"Roll with the Punches" (Van Morrison & Don Black)
2. "Transformation" (Van Morrison)
3. "I Can Tell" (Bo Diddley & Samuel Bernard Smith)
4. "Stormy Monday / Lonely Avenue" (T-Bone Walker / Doc Pomus)
5. "Goin' To Chicago" (Count Basie & Jimmy Rushing)
6. "Fame" (Van Morrison)
7. "Too Much Trouble" (Van Morrison)
8. "Bring It on Home to Me" (Sam Cooke)
9. "Ordinary People" (Van Morrison)
10. "How Far From God" (Sister Rosetta Tharpe)
11. "Teardrops from My Eyes" (Rudy Toombs)
12. "Automobile Blues" (Lightnin' Hopkins)
13. "Benediction" (Mose Allison)
14. "Mean Old World" (Little Walter)
15. "Ride On Josephine" (Bo Diddley)
Photo Credit:Dena Flows