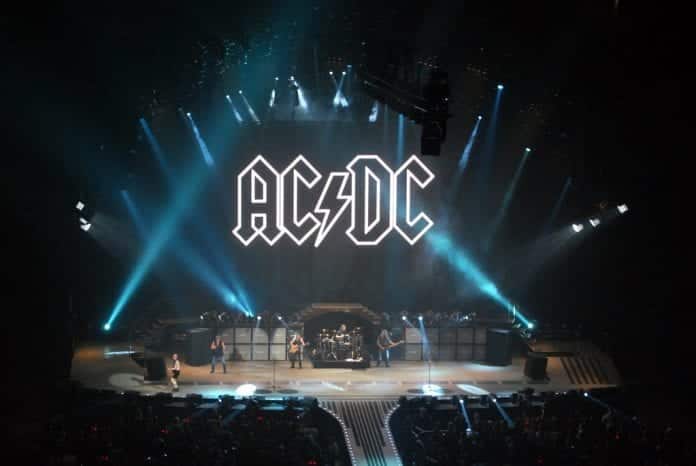 Live Nation, AC/DC's promoters have been hit with a fine by Spanish authorities for refusing to refund fans who didn't want to see Axl Rose fronting the band.
AC/DC singer Brian Johnson, was forced to leave the band last year, due to health reasons and was replaced by Guns N' Roses singer Axl Rose in March 2016.
Johnson quit ahead of the band's 'Rock Or Bust' tour with the band still scheduled to play dates in U.S. and European at the time. He was ordered by doctors to stop touring or face permanent hearing loss. The replacement was was widely criticised at first, but was later quelled.
Johnson has since been working with specialists on a possible solution. According to Rolling Stone, he met with Stephen Ambrose, an in-ear technology specialist, and is hopeful that his work will improve his hearing loss.
After last year's lineup change, Live Nation assured fans in Spain that anyone who no longer wanted to attend the previously announced show in Seville on May 10 2016 would be granted a refund.
However, in bad form the company stopped accepting applications three days after their initial announcement due to high demands. As a result of this "breach of commitment", Live Nation has been fined €15,000 and have narrowly escaped being charged €30,000. In addition, Spanish authorities, are urging fans who remain unhappy to take action, saying they have five years from the date of the show to reclaim their cash.
"Affected users can still claim their money back," Spanish consumers' group FACUA noted, "They only have to file a claim in court. There is no need for an attorney. The civil code establishes a period of five years to submit claims of breach of contract."
FACUA also said, "FACUA warned that the replacement meant a substantial change in the conditions of the concert, and was a justified cause for claiming a refund. Live Nation assured they would 'return money to those who asked for it' without setting a deadline."
At the time, Live Nation told some claimants who applied, "We regret to inform you that we have stopped serving requests for reimbursement." But FACUA said that other fans were simply ignored.
The action group added that Rose's broken foot – which forced him to perform while sitting on a stage throne – "altered the characteristics of the show" and was "an added motive to complain."
Picture Credit: Zhu